Wellness means something different to everyone – staying fit, eating healthy, or even maintaining a self-care routine at home.
This March, a new festival coming to Panthers will be wrapping it all up in one place.
Run by local business owners, Hayley Ashe and Vicky Bekfi, Riverside Yoga and Wellness Festival is a one-day event aiming to introduce participants to the concept of holistic wellness.
Having both been in their respective industries for a number of years, with Ashe a breathwork facilitator and Bekfi a yoga teacher, the two came up with the idea to hold the festival whilst facilitating at another.
"We facilitated at a festival down in Ulladulla," Ashe said.
"After that, we came together and we just knew that Penrith needed something like that, and that we were more than capable of doing it. I think we just trusted that it was meant to be."
Held from 8.30am on Saturday, March 11, the festival will consist of four rooms of back-to-back workshops, ranging from yoga to sound healing and life coaching seminars with facilitators from all over western Sydney, as well as market stalls and activities in the main foyer. In order to provide as many people with the festival's benefits as possible, the pair have ensured that each workshop is accessible no matter your age or ability.
"It's really for anybody who is feeling called to either try something new or to expand their minds and horizons – physically, even someone who can't move can come to this event," Bekfi said.
Ashe agreed with the sentiment.
"We have classes like chair yoga, which is more accessible for the elderly, disabled or injured," she said.
"Our facilitators will all be offering something from beginner-friendly to advanced. We really do want to open it to a broad variety of people."
In addition to helping people along in their wellness journeys, one of the festival's key goals is to combat the constantly rising mental health statistics in Penrith.
"We want to see young people who have grown up in disadvantaged homes be taught how to emotionally regulate and make the right decisions, we want to see men not have to result in suicide to deal with their problems, and we want to see women be able to empower one another rather than pull each other apart because they're in pain," Bekfi said.
"It's not going to happen overnight, it's probably not going to happen in our lifetimes, but Rome wasn't built in a day, and this festival is a start to a legacy in a way. Not of our legacy, but this vision of seeing a better community."
With the wellness industry already thriving in other parts of the state, the two are ecstatic to finally be bringing it to their hometown.
"There's so much of this stuff in the city and so much up the Mountains – it's like the train just never stopped in western Sydney for it, because there's just such a gap here. That's why we were both so passionate about it being in Penrith," Ashe said.
Bekfi shared their excitement to see the community come together.
"The best of humanity is coming out for an event like this. With the amount of love and compassion that is not only being put into this event, but that everyone is going to bring into this event, that will be absorbed and rippled into the world. At the end of the day, that's the ultimate mission."
For more information about the festival, visit rywfestival.com.au.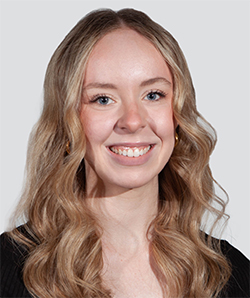 Cassidy Pearce is a news and entertainment journalist with The Western Weekender. A graduate of the University of Technology Sydney, she has previously worked with Good Morning Macarthur and joined the Weekender in 2022.