The number of rotaviruses cases, the virus that causes gastroenteritis (gastro) in the Nepean Blue Mountains Local Health District (NBMLHD) is five times higher than previous years.
With children most at risk and going back to school, the spike has seen NSW Health issue a waring for people to stay on alert for symptoms of the highly infectious virus.
NBMLHD Director of Public Health Doctor Victor Carey said the rates that laboratories are reporting to the Public Health Unit is "concerning".
"Very few people get stool samples when sick with gastro but over the last few months even going back to this period all the way to 2017, we are seeing about five times the rate of cases we usually do," Carey said.
"We see the tip of the iceberg, but it certainly indicates if this is the cases we are seeing then there is a lot more in the community we are unaware of."
While anybody can contract it, the virus is most common in young children and children aged five to 16-years-old.
"Gastro symptoms include nausea, vomiting and diarrhoea classically but also fever and abdominal pain," he said.
"These symptoms usually take three days to develop once you have been exposed to the virus and then can last for a couple of days."
The cases could continue to rise as students began interacting once the school term resumes.
"We have been so careful over the last few years with hygiene and social distancing because of COVID but that has really decreased now and so people are becoming a lot more exposed to viruses such as this but also other respiratory viruses," he said.
"With school coming back there is a greater risk of it spreading further when kids get together because children sometimes don't have the best hand hygiene and can touch surfaces then spread it."
While there is no magic treatment, Carey encourages people to follow some guidelines to ease the symptoms and reduce the spread.
"Main thing you can do if you are a parent is to just make sure that your child has plenty of rest and fluids to make sure they are well hydrated and that they don't attend school or childcare for up to 48 hours after their symptoms stop," he said.
"It can spread from stool or vomit from an infected person so washing hands with soap and water is important, cleaning surfaces and also being mindful of hygiene when preparing food so that nothing gets contaminated."
Most people recover without complications, but Carey said that medical treatment may be needed for infants, those who are immunocompromised or elderly people.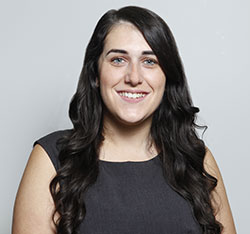 A graduate of Western Sydney University, Emily covers Local, State and Federal politics for the Weekender, as well as crime and general news.