Rating: 3.5/5
There is no question that 'A Man Called Otto' has an obvious beginning, middle and end with no room for twists and turns, but this new Tom Hanks flick still delivers plenty to like.
Hanks plays Otto, an aging man who does his daily 'rounds' to ensure everything is in check in the neighbourhood – whether it be parking permits being correctly displayed, or separating the recycling.
But something darker is at play in Otto's life: he's trying to end it. We learn this very early in the film, and it is a recurring theme throughout. Otto, however, can't seem to get killing himself right.
When new neighbours move in across the road, disrupting one of his suicide attempts, Otto finds himself at his grumpy best as he watches the husband, Tommy (Manuel Garcia-Ruflo) try to park his u-haul. But Marisol (Mariana Trevino) isn't having it; she's determined to help him see the light in every day, even if it's through delicious treats.
There is plenty of charm in 'A Man Called Otto' and a number of worthwhile messages to take on. When the story needs a little bit more oomph in the second act, it's delivered through a David vs Goliath battle of sorts – where even Otto himself learns a few things.
'A Man Called Otto' is far from the most complicated or engrossing movie you'll see this year, but you'd have to have a stone cold heart to not shed a tear at some stage.
See this movie at Hoyts Penrith.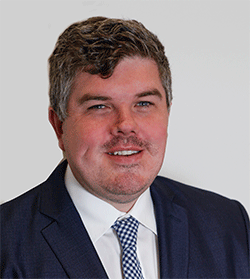 Troy Dodds is the Weekender's Managing Editor and Breaking News Reporter. He has more than 20 years experience as a journalist, working with some of Australia's leading media organisations. In 2023, he was named Editor of the Year at the Mumbrella Publish Awards.