After a year of hard work, recent graduates from schools all over New South Wales unveiled top HSC results last week – and some of the state's best came from Penrith.
Two of these exceptional students are Chloe and Caitlin Keenan-Dunn, twins from Glenmore Park High School.
Noting that outside comparisons did nothing to falter their bond, the two worked together to excel throughout their schooling, earning a number of band 5s and 6s between them.
"It was really great to bounce ideas off each other, because we did do similar subjects and we could kind of talk things through and support each other," Caitlin said.
"We've always been really proud of each other's achievements. I think the thing about being a twin is that you've always got someone to do your different milestones with, so it was really nice with this big educational milestone, to have someone to share that with."
Despite having completed similar subjects in school, the two were surprised to find out that they had both chosen to study Social Science and Law in the new year – albeit at different universities.
"Caitlin's going to Macquarie Uni and I'm going to Western Sydney," Chloe said.
"I definitely think it will be strange to begin with, because we've always gone to school together, but we just gravitated towards different unis!"
Aiming to study Arts and Advanced Studies at the University of Sydney, St Marys Senior High School graduate Gabrielle Woodger recalls the moment she first saw her incredible 99.20 ATAR.
"Me and my friends decided to pull an all-nighter the night before, so I was awake when NESA dropped the results an hour early," she said.
"I was like, 'What!'"
Gabrielle was awarded as an All Rounder, earning the highest band in all six of her subjects – Ancient History, English Advanced, English Extension 1, Modern History, Visual Arts, and Society and Culture, in which she ranked seventh in the state.
It's because of this that Gabrielle aims to break down the rhetoric that you have to do typically 'well scaling' subjects like maths and science to succeed.
"If you pick subjects that you are interested in and passionate about, plus balance it with career outlooks, you can really do well regardless," she said.
Emu Plains resident Joshua Phillips topped the state in the HSC for Information and Digital Technology, which he completed through Catholic Education Diocese of Parramatta's School of Now – a program which allows students to undertake small candidature or specialist subjects which may not be offered at their school.
"The School of Now allowed me to study something that I was really passionate about and led to me getting this result," Josh said.
"I was so happy and proud knowing that this reinforced that I'm on the right pathway with what I hope to do in the future and I'm so excited to pursue a career in digital and information technology,"
Penrith Anglican College's 2022 Dux, Benjamin Mallin, was awarded with an ATAR of 98.75. Ben was part of an accelerated program, completing HSC subjects in Year 11. He also tutors younger students.
"Tutoring these students is a great joy since I am able to use my skills and knowledge to positively impact and make a change in the lives of these students," he said.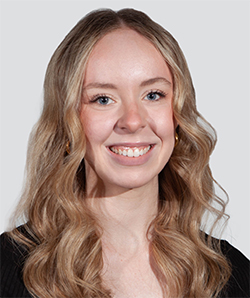 Cassidy Pearce is a news and entertainment journalist with The Western Weekender. A graduate of the University of Technology Sydney, she has previously worked with Good Morning Macarthur and joined the Weekender in 2022.