With summer now well underway, many will soon be setting off on holiday adventures. But, as important as it is to properly plan your getaway, it's equally vital to keep in mind what you'll be doing with your home in the meantime.
Though Nepean Police Area Command (PAC) Crime Manager, Detective Inspector Richard Gentle, said that there hasn't been any local evidence of an increase in break and enters during this period, that's not to say there aren't people who will try to take the chance.
"There are certainly people out there that do take the opportunity to do the wrong thing, though here at Nepean, there's nothing to suggest that we do have an increase or spike," he said.
However, it's because of these few opportunistic individuals that Detective Inspector Gentle encourages residents to be aware this holiday period.
"It's always good to be proactive and ensure that you've got strategies in place to ensure that you're not a victim of crime," he said.
When it comes to what you should be doing to keep your home safe, it's often the little things that make the biggest difference.
Ultimately, it can be pivotal to ensure that your home looks lived in, by employing a family member, friend, or neighbour to do things such as taking your bins out, or picking up deliveries.
"It's important to keep things as normal as possible," he said.
"Something as simple as clearing out the mail from the letterbox can make a big difference. There have been instances where people will actively target those places that appear to be vacant, or appear not to be lived in during that time, so having a neighbour looking out for your property is a very worthy approach."
Providing this person with contact details and an itinerary of your trip can also be helpful in ensuring that they're aware of your whereabouts, and are able to reach you in the event of any uncertainty.
Having security systems and CCTV cameras can also be a surefire way of scaring away those who are considering doing the wrong thing.
"Anything that will deter a would-be offender, we would definitely suggest," he said.
"Places that have CCTV cameras anecdotally tend to not be victims, or the subject of break-ins, because of the propensity of being caught."
Detective Inspector Gentle is reminding everyone that if you see something, it's important to say something.
"If you do see anyone hanging around or loitering around an area and they look suspicious, contact Crime Stoppers or the Police, and we'll always attend to check those people out," he said.
"We do rely heavily on the community, and this would be one of those important times where, if they do see something, they're our eyes and ears."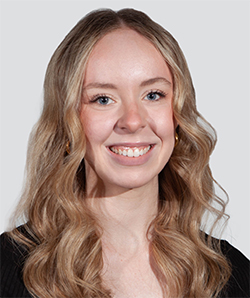 Cassidy Pearce is a news and entertainment journalist with The Western Weekender. A graduate of the University of Technology Sydney, she has previously worked with Good Morning Macarthur and joined the Weekender in 2022.