Eight-year-old Matthew Sidarous may be young, but he is kicking goals in both sport and at school.
Attending Mamre Anglican School in Kemps Creek, Matthew has been selected for the second year in a row to represent NSW at the 2023 National Club Futsal Championship, which is being hosted for the first time in Penrith.
Playing soccer in the under 9s SAP team for Bonnyrigg White Eagles, Matthew's mother Frances Sidarous said he quickly found his love for futsal a few years ago.
"Matt started with soccer which he still plays but about two or three years ago he was just naturally drawn to futsal and was good at it," Sidarous said.
"The rules are different, it is five-a-side, so it is fast paced, and close contact compared to large outdoor soccer fields which I think he prefers, and we really saw Matt's passion for it come out."
Currently in the under 9s white team for Mountain Majik Futsal Club, Matthew travelled to Brisbane this year with kids from around the state to play for NSW under 8s in the National Championships.
Selected again to play with the NSW team and with a home advantage, Matthew is ready to give it all he's got during the 2023 Championships which will take place between January 14 and 17.
"This year was fun, but I was nervous… we came fifth… the Tasmanian team was very good and won," Matthew said.
"I was excited to be picked again and to play with the older kids. I play defender but my favourite part is kicking goals."
Being on the younger side of the team, Mrs Sidarous said she is proud of what her son has already achieved.
"Matt went with my husband to Queensland, and he was nervous, but he made friends on the team and got to travel so it was a good experience for him," she said.
"He is very young to be doing these things but its' important for kids to have these types of opportunities. It keeps them healthy and fit, and he is giving it a go so we are very proud of Matt."
The skilled player is part of the Mamre Anglican School Football Program but has also been awarded the Academic Excellence Award two years in a row, demonstrating you can do it all.
"He trains very hard but doesn't put his academic studies on the backburner which is important as he is going into Year 3 next year," she said.
"We always felt kids should learn self-defence, so they go to SJJA Jiu Jitsu in Springwood and Matt came second place in his first tournament which was a class above him, so he is just a high achiever."
With what seems like endless opportunities to pursue, Matthew seems to have a strong idea for what he wants as a future career saying: "I want to be a soccer player when I grow up."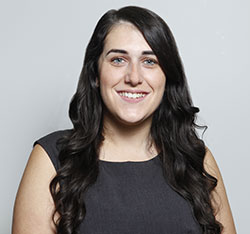 A graduate of Western Sydney University, Emily covers Local, State and Federal politics for the Weekender, as well as crime and general news.