Penrith is now home to Australia's first plant-based meat ingredient facility that has plans to help create a more sustainable future.
Federal Minister for Industry and Science Ed Husic officially opened Harvest B on Tuesday in the new industrial hub, Manufactor.
With the proteins used as key ingredients in plant-based meat products traditionally imported, the company now converts locally grown grains and other ingredients into a product that can be sold to brands who make plant-based meals or alternatives to things such as sausage, patties and mince.
With a growing population of eight billion people and a global need to manage emissions, Harvest B Co-Founders Alfred Lo and Kristi Riordan have come up with a complementary protein solution that is affordable and more environmentally friendly.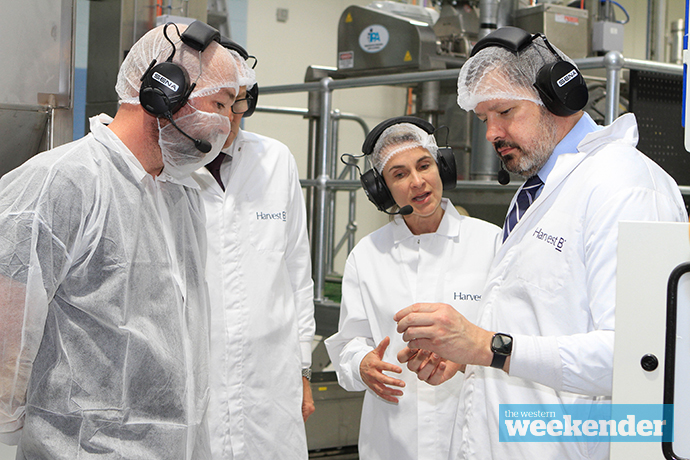 "It made absolutely no sense that high quality, Australian grown produce is shipped offshore to be processed only for us to buy it back at higher costs as finished consumer products," Ms Riordan said.
"It became quickly evident to Harvest B that there was a significant opportunity for this value add to be done in Australia, creating local jobs and greater export opportunities.
"To ensure we can grow our business, Harvest B invested heavily in research and development to create a novel product range that we believe exceeds the taste, texture, and price expectations of our consumers."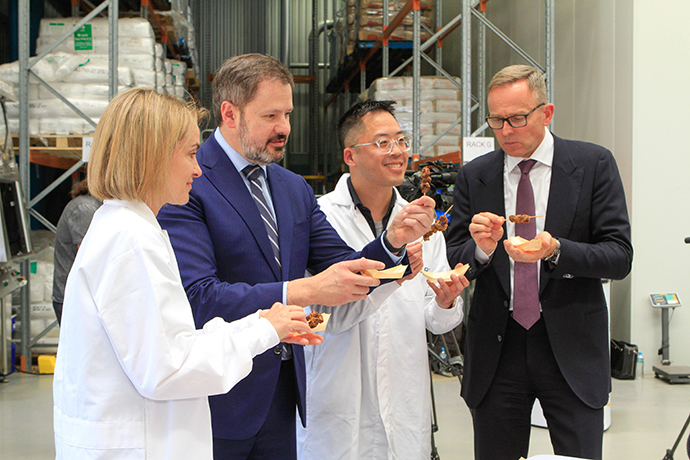 The Federal Government's Advanced Manufacturing Growth Centre (AMGC) co-invested $1 million in the company with industry partners, including Woolworths' venture fund W23 in a bid to boost Australia's manufacturing capability.
"Australia is a nation blessed with abundant natural resources, yet we have relied too heavily on the luck associated with trading these commodities in a raw state," AMGC Managing Director Jens Goennemann said.
"Like Harvest B, we should be leveraging our smarts and add value to these high-quality natural resources – right here in Australia."
Offering an initial output of 1,000 metric tonnes of product that does not require a cold-chain solution and boasts a long shelf life, Mr Husic congratulated the team on an innovative product that can also be exported.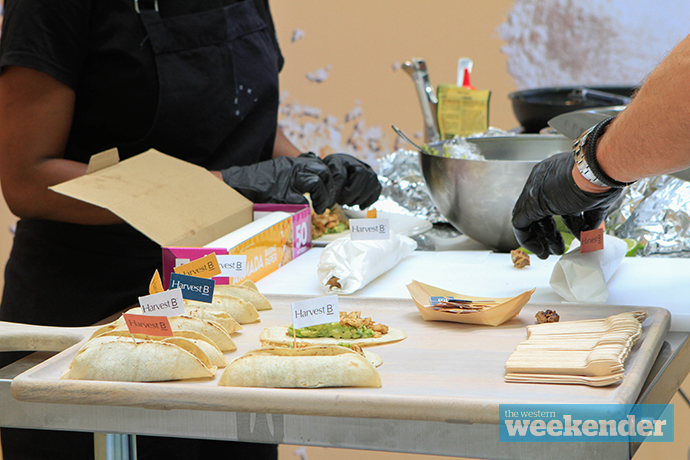 "We want to see more of this in this country, that is why we introduced in the previous sitting of parliament the National Reconstruction Fund legislation, $15 billion of which a big priority will be the value-add in agriculture," Mr Husic said.
"We do believe Australia should be a country that makes things. We can do it, we've got the people, we've got the capital, we've got the great ideas so we should make this happen."
Harvest B intends to initially develop 10 different product lines with substantial export into Southeast Asia which is already presenting opportunities.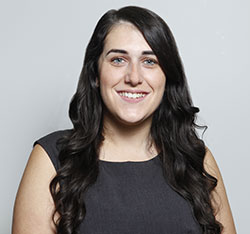 A graduate of Western Sydney University, Emily covers Local, State and Federal politics for the Weekender, as well as crime and general news.