Penrith Christian School students Tahlia Whiley, Jaida Timbs and Faith Martinez have come out on top in the F1 in Schools State Finals competition.
With over 17,000 schools across 51 nations competing each year, F1 in Schools is the largest worldwide STEM competition, which sees school students aged nine to 19 utilise CAD/CAM software to design, manufacture, test and race miniature compressed air powered cars made from F1 model block.
After hearing about the competition, Jaida became interested in the skill development and networking opportunities it offered. However, she admits that getting an in with Martin Bishop, who runs the program from the school, was no easy feat.
"He has so many people that come into his office and ask that never come back, so when I approached him initially, he told me registration was closed," she said.
"I did some research and found out that it was open, so I went back again, and he told me to wait until next term to see if I still remembered and was still interested, and then the holidays passed and I came back again, so he knew I was serious."
Working alongside Tahlia and Faith, Jaida, as the team's Design and Manufacturing Engineer, went to work on creating their car, taking into account drag, weight and other factors to create a vehicle capable of 0-80km/h in under one second.
But, this is only one portion of the competition, with the team also undertaking interviews with professionals, creating verbal presentations, advertising the car, and cultivating industry relationships to garner sponsors for the enterprise component.
Though Tahlia's main focus is marketing, and Faith's social media, they agree that the process has been collaborative from start to finish.
"Although there are definitive roles, we all overlap, so while Tahlia is our middle woman, and I do our social media stuff, I'll also help out with graphics for renders," Faith said.
Competing as Team EVE, the Year Nine students became determined to better their results after placing third at Nationals earlier in the year, going on to place first at Regionals.
After refining their project for the State Finals in late November, they were not only awarded State Champions, but also Best Team Portfolio, Best Team Trade Display, Best Managed Enterprise, Best Team Marketing, Best Verbal Presentation, Grand Prix Race and an Innovation Award.
For the girls, this was a welcome surprise.
"I don't think we expected to work as well as we did, but we went in hopeful that we would do well," Jaida said.
As for what's next, Team EVE is now racing to the National Finals in March 2023, with hopes to compete in the World Championship later in September. The team admits there's plenty of work to do before then.
For updates on Team EVE's journey, follow their Instagram, @eve_pcs_.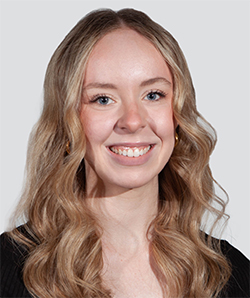 Cassidy Pearce is a news and entertainment journalist with The Western Weekender. A graduate of the University of Technology Sydney, she has previously worked with Good Morning Macarthur and joined the Weekender in 2022.