20 years in business is something to celebrate and mortgage broker Peita Davies wanted to mark her special milestone with more than just a party.
Feeling supported by others on the journey with her businesses, MoneyQuest Penrith and Blue Mountains, Ms Davies has launched the '20 Charities in 20 Months' initiative to give back to community groups to say thanks.
Diving into the finance world in 2002 as a way to provide for her kids, Ms Davies' determination through the highs and lows, and consideration for others created a strong reputation for herself, along with winning her over 40 finance industry awards.
"Running a business for 20 years comes with all the trials and tribulations, managing budgets, staff and you just learn new things all the time," Ms Davies said.
"There are some days you want to pack it in, but I never gave up. I wouldn't have been successful without the support of the local community, my amazing colleagues, peers, referrers, my MoneyQuest family and my actual family who are by my side every step of the way."
Launching the charitable initiative at Theo's Rooftop Bar in Penrith last week, the 20 organisations that will be featured over the next two years were highlighted.
"Each month we are going to shine a light on a different charity on our social media channels and the goal is to get people to help us raise $1000 for the 20 chosen charities over the course of 20 months," she said.
"Each charity means something to me such as Dress for Success which empowers disadvantaged women by giving them adequate clothing to feel confident. My Dad's a veteran of Vietnam so we will support the outpost at St Marys and elephants are close to my heart so Pink Elephants is a charity that supports families through miscarriage or infant loss."
With the appeal kicking off this month, Ms Davies presented the first $1000 cheque to Penrith Community Kitchen for its Christmas lunch for the less fortunate.
"When Peita rang me and told me about her idea I was blown away," Penrith Community Kitchen Secretary Gai Hawthorn said.
"The Kitchen feeds 100 people a day and it's growing at the moment. We have our Christmas lunch and have packed around 1500 hampers with food, toiletries and toys which the donation has gone towards, so we are very grateful."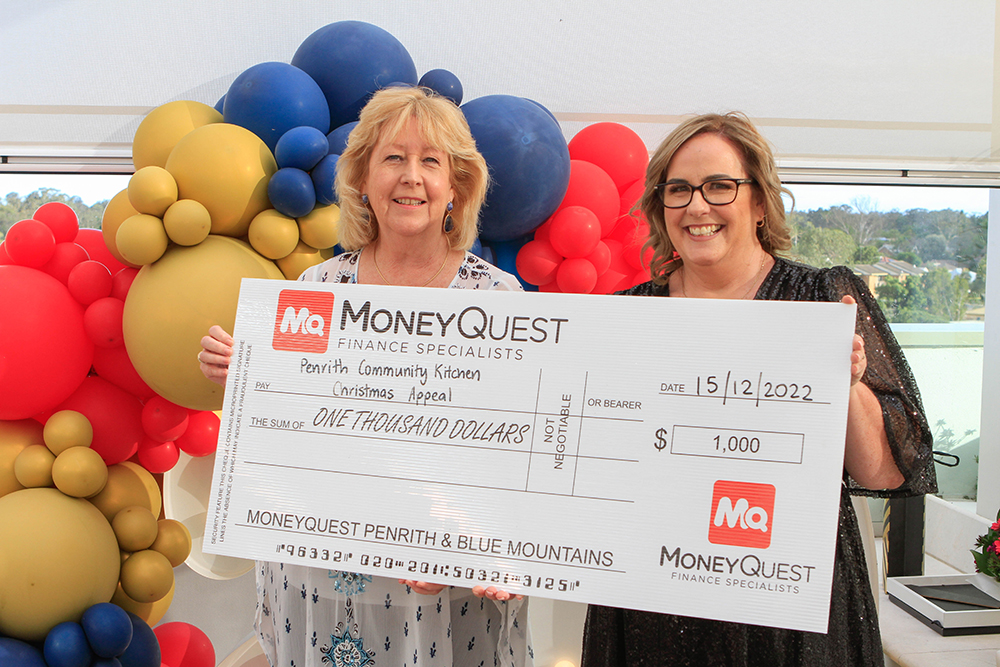 People can donate any amount to whichever group they like, whether it is $20 or $200.
"Individuals or businesses can go on the site and choose a particular charity and let us know how much money you want to pledge," Ms Davies said.
"If people don't necessarily want to contribute, they can come see if we can save them money on their loans which helps us earn money and we can give back as part of a circular economy."
For more information or to donate, visit www.moneyquest.com.au/20-charities-in-20-months.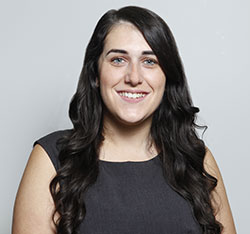 A graduate of Western Sydney University, Emily covers Local, State and Federal politics for the Weekender, as well as crime and general news.