A breakdown of negotiations between a major health insurer and healthcare provider means that some Penrith patients will face higher out-of-pocket expenses from February next year.
Healthscope runs a network of 41 private hospitals around the country, including Nepean Private Hospital in Kingswood but has been unable to agree on a commercial terms agreement with HCF.
HCF's 1.8 million Australian customers can still be treated in Healthscope hospitals but will have extra costs after the current agreement ends on January 31, 2023.
A spokesperson for HCF said that the not-for-profit health insurer that has been operating for 90 years is "extremely disappointed" with the outcome but does not expect its local customers to change insurers.
"Healthscope is owned by a global private equity firm, and we were not able to agree," the spokesperson said.
"We have contracts with all other hospital groups and given that most doctors work out of more than one facility our members will still have the option to receive care from their doctor of choice. We are working with other hospitals and doctors to secure quality alternatives for our members."
Penrith patients are advised to book in for necessary procedures prior to January 31, to take place before the end of July, to ensure they don't pay the penalty if they have eligible cover.
A Healthscope spokesperson told the Weekender that the decision was not the preferred option but that HCF's final offer was simply not enough to cover the cost of providing private hospital care for its members.
"The cost of providing quality hospital care continues to rise quickly and is a challenge impacting both public and private hospitals, especially in the wake of the COVID pandemic," the spokesperson said.
"We have been challenged by health insurers not adequately funding the real and rising costs of our private hospital services, including rising interest rates, food, energy and power, insurance, nurse wages, PPE, maintenance and cleaning costs.
"These cost pressures have been well documented throughout the pandemic and are now being exacerbated by the highest levels of inflation seen in decades."
Healthscope also maintains that its patients will not be greatly impacted because of the termination and have the option to switch insurance provider.
"We continue to have agreements in place with all other major Australian health insurers," the spokesperson said.
"Australia's private health insurance regulations allow members to move their cover to a comparable product with another health fund without have to re-serve waiting periods."
Both parties have indicated that they will continue to negotiate in a bid to reach an acceptable agreement for the future.
If HCF members have questions, they can call 1800 565 919 or email [email protected].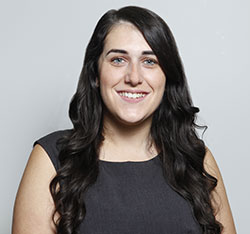 A graduate of Western Sydney University, Emily covers Local, State and Federal politics for the Weekender, as well as crime and general news.