After being forced to take the past two years off due to COVID, Mrs C's CupCakes is renewing their tradition of donating gifts to some of Penrith's most vulnerable, and they're calling out to the local community for donations.
It's no secret that for many, Christmas is the most difficult time of year, riddled with financial and emotional battles. But, owner of Mrs C's CupCakes, Brittany Caines, noted that it's the elderly who often have it the hardest.
"We try to do as many fundraisers throughout the year as we can, like the RSPCA Pet Day, and breast cancer, but Christmas is always good – especially for the elderly, because people usually give back to children," she said.
"One day, I reached out to one of the supervisors at the hospital, and she said that the department that's really missing is the elderly people, because they don't really get much, and they miss out on seeing their families. She enticed us to do it, and ever since then, it's been such a good thing."
Earlier this month, a Christmas tree was put up in Ms Caines' Castlereagh Street store, encouraging customers to bring gifts along to place under it, to be collected and donated to elderly people at Nepean Hospital who will be spending Christmas Day alone.
With the hospital not accepting gifts over the past two years, Ms Caines couldn't be more excited to finally bring the initiative back, and give her customers the opportunity to contribute.
"It's just something we like to do, and it gives our customers an easier way to also reach out without having to go in there," she said.
"Everyone wants to donate and help, but they don't know how to do it, so something easy is just wrapping a gift and sticking it under our tree, and then it gets handed out for them – it's an easy way to do it."
Whilst there's no limit to what you can donate, Ms Caines notes that the hospital has requested age-appropriate gifts which could be enjoyed by a variety of different types of people.
"Things like teacups with tea, nice tea towels, or even nice hand creams or a box of shortbread biscuits would be nice," she said.
"Just stuff that they can enjoy on the day themselves."
As part of the initiative, Ms Caines is giving a cupcake to each person who brings in a gift.
"It's just our way of saying thank you to our lovely customers for doing it, and for coming back and doing it," she said.
"It's a lot of regulars who are the ones who continue to do it every year, and also a lot of kids, who feel really special that they've done that, and get a little treat out of it as well."
Having received 70 gifts the last year they took donations, and with upwards of 30 under the tree already, Ms Caines expects another giving holiday season from the community.
Mrs C's CupCakes will be accepting gifts until Wednesday, December 21.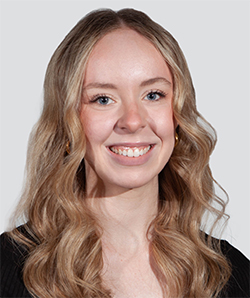 Cassidy Pearce is a news and entertainment journalist with The Western Weekender. A graduate of the University of Technology Sydney, she has previously worked with Good Morning Macarthur and joined the Weekender in 2022.