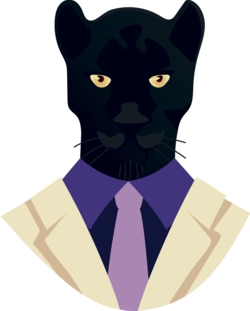 Eisenhuth, Salmon sign new deals
Matt Eisenhuth has signed a contract extension with Penrith that will see him remain at the club until at least the end of the 2024 season.
Meantime, Jaeman Salmon will also remain at the Panthers for a third consecutive season after signing a one year deal for 2023.
Panthers Rugby League CEO Matt Cameron said he was pleased to retain Eisenhuth and Salmon at the club.
"On behalf of all at Panthers, I'd like to congratulate Matt and Jaeman on their new deals with the club," Cameron said.
"Matt and Jaeman have both played important roles for the club over the past two seasons, and I look forward to seeing them remain at Panthers."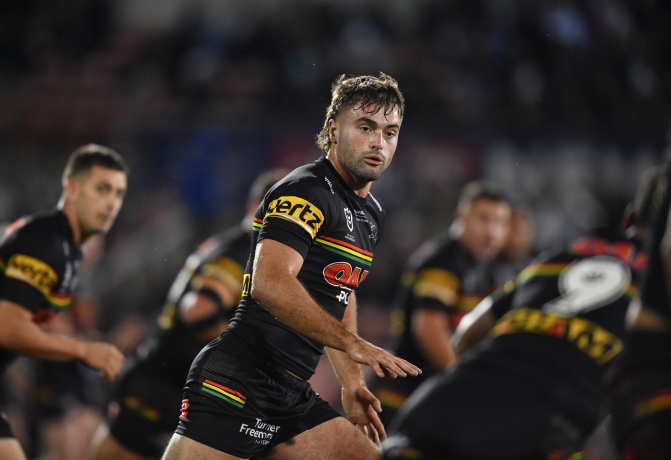 To'o secures future
Not only is Penrith winger Brian To'o getting married this week, but he's also locking up his future on the footy field with the 24-year-old set to agree to a new deal with the Panthers.
The club is currently ironing out the final details of the arrangement, with the length of the deal believed to be the final sticking point.
There's some hope that the re-signing could be announced before Christmas.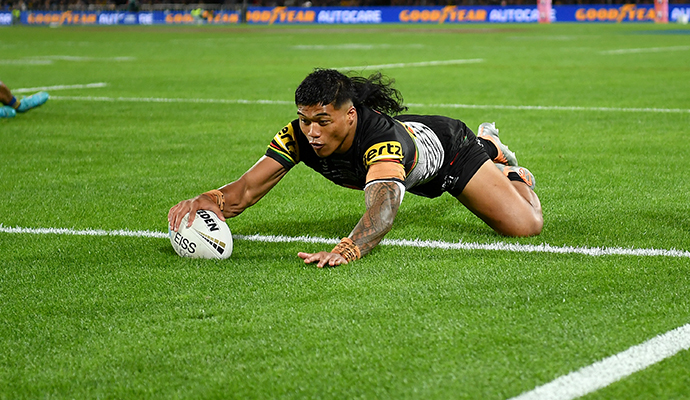 Spotted
Panthers coach Ivan Cleary partying the night away at the launch of the River Boat Bar on the Nepean River last week.
Season keepsake
David Middleton's famed Rugby League Annual is about to be released, looking back at the 2022 NRL season, which saw the Panthers claim the NRL title for a second consecutive year.
Penrith features on the cover of the Annual, which is currently available for pre-sale and is a wonderful look back at the rugby league year.
Almost 300 games have been reviewed, and it features incredible action photos. The book pays tribute to the game's retirees, and honours the prominent people lost in 2022; one of the original four Immortals in Johnny Raper, and beloved Cowboys premiership-winning coach Paul Green.
Every club has full player and team statistics including the six NRLW clubs.
Buy yours now at www.rugbyleagueannual.com.au.
Cleary soaks up time off
Penrith co-captain Nathan Cleary didn't head home after the World Cup, instead opting to stay in the UK and Europe where he's been playing the role of tourist. He called by a British pub to watch the Socceroos take on Argentina on Sunday. He's due back in Australia this week.
Footy legend's battle
Ken Wilson, best known for his career with the Newtown Jets, has been given less than 12 months to live. The 71-year-old was diagnosed with pancreatic cancer three years ago, which has now spread.
"I'm not scared because I've had plenty of time to digest it and talk it over with my wife. What can you do? You can kick stones and whinge or accept it for what it is," he said in an interview with The Sunday Telegraph last weekend.
While Wilson spent most of his career with the Jets, he played for Penrith across three seasons in 1976, 1977 and 1978.
Backing women
The Panthers may not have an NRLW side but nobody could accuse them of not backing the women's game.
The club will launch an historic new under-20s competition next year that will provide local female players (aged 18, 19 and 20 in 2023) the opportunity to participate in a competitive program before progressing to open-aged and professional competitions. T
he first-of-its-kind competition, coordinated by Panthers Pathways in conjunction with Panthers Juniors, will run parallel to the junior rugby league competition – from April to August.
The PRLW will comprise of 15 rounds and finals, with matches to be played on weekends in the Penrith district.
Players will compete in a Panthers-inspired jersey, with each team playing in a different colour variation.
Here's cheers
The Pantherettes will definitely be back in 2023, with auditions for the squad expected to be held in the coming weeks.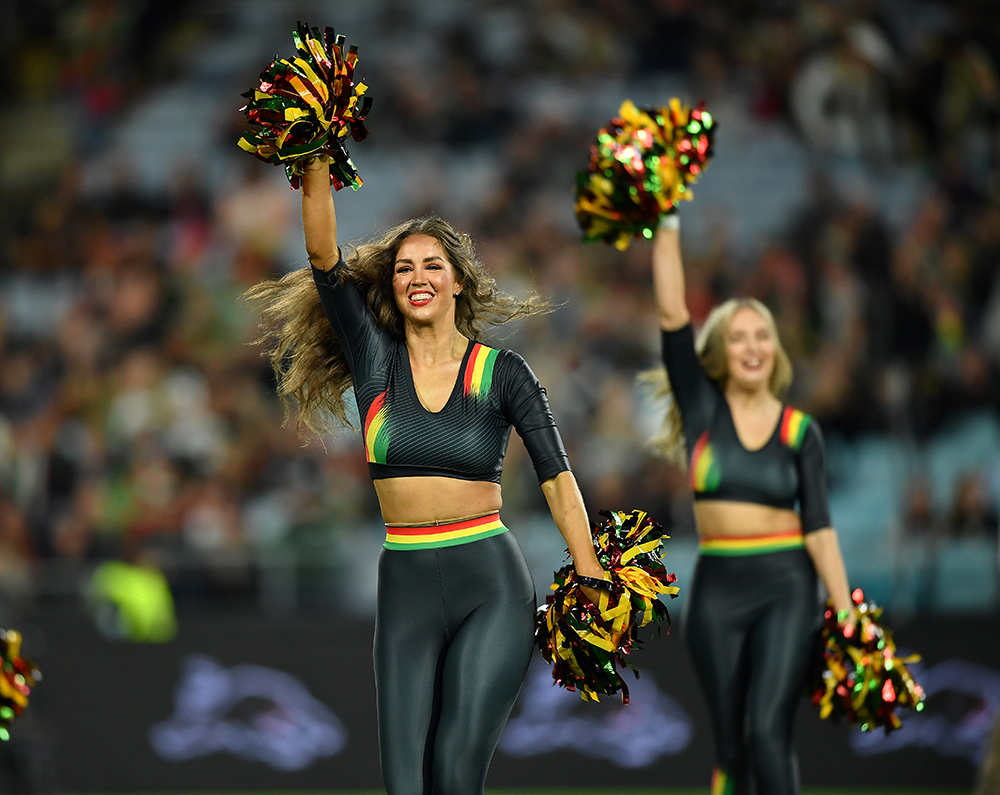 Launch locked in
The Panthers will hold their 2023 season launch prior to the trial matches kicking off. They've locked in an event for corporate partners, sponsors and officials on Tuesday, February 7.