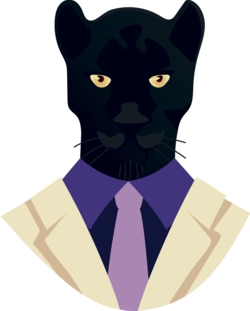 Crichton set to depart
Two-time Penrith Premiership winner Stephen Crichton will almost certainly leave the club at the end of next season, with Canterbury set to officially table a mouth-watering offer that can't be refused.
But Penrith fans should actually be pretty happy with the way things will unfold. Keeping Crichton would have meant paying overs, something the club just doesn't entertain any longer. It trusts its processes and development, more now than ever.
'Critter' also has a desire to play fullback, an opportunity that is likely to come quicker at Canterbury. Penrith are resigned to losing the 22-year-old and won't enter a bidding war with Phil Gould to keep him at the foot of the Mountains.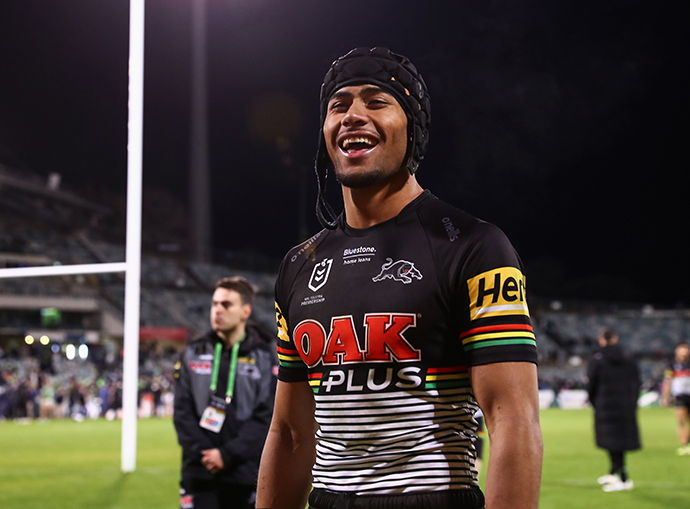 To'o secures future
One player going nowhere is winger Brian To'o, who officially signed on the dotted line last Friday and will be at the Panthers until the end of 2027. Final sticking points attached to the deal were ironed out last week.
"I'm very grateful and blessed to call Panthers home for the next four years," To'o said.
"I'd like to thank everyone at the club for giving me the opportunity to do what I love. I can't wait to play for our amazing members and fans, who have shown me nothing but love and support."
Wedding of the year
Apart from Jarome Luai's best man speech, the rest of Brian To'o's wedding to his beautiful bride Moesha was nothing short of spectacular. Forget any Royal wedding you may have seen over the years, this really did take the cake – and looked like it was a heap of fun.
Tough chat needed
It's become clear that someone at Penrith needs to have a difficult conversation with Jarome Luai.
Much of the criticism of Luai in the last few years is unfair, but that doesn't make him a protected species. His best man speech at Brian To'o's wedding last week was in poor taste, no question, and he's since apologised.
Luai is a tremendous footballer and a great character. Those who know him also know he's a terrific person. But reputation can be everything in rugby league and Luai's is not in a good place at present.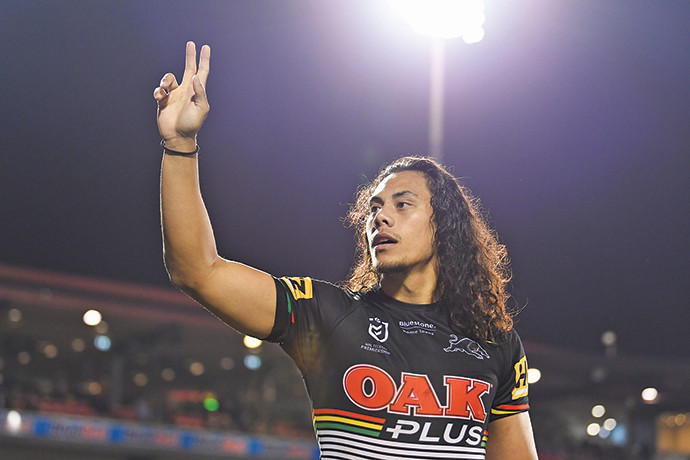 Vegas bound
Penrith co-captain Nathan Cleary has seen plenty of airports in the last few months. He was only back in Sydney for a few days after the World Cup and a quick European holiday before he was back on a plane again, this time for a quick trip to Las Vegas to watch the UFC.
Poor timing
Panthers members were given less than five minutes' notice that tickets were on sale for the World Club Challenge. The pre-sale began at 10am last Thursday. Members started getting the pre-sale email at 9.55am.
Christmas rush
The club is experiencing some unexpected delays in 2023 Members Packs arriving to those who signed up for next season. It's now in a race against time to fulfil a promise to have them delivered before Christmas to those who secured their membership before the advertised deadline.
What a bargain
Looking for a last minute Christmas gift for a Penrith fan, or perhaps yourself? League and Legends out at Windsor currently has 2022 Premiership tees on sale for just $25. That's more than 60 per cent off the 'trophy' shirt and 50 per cent off the 'Back to Back' shirt. You can shop in store or online at www.leagueandlegends.com.au.
Spill the beans
Have you spotted a Panthers player out and about? Got some tea to spill? I don't keep secrets but I do protect my sources. Email [email protected].