A man has been charged after causing malicious damage and assaulting another person in Penrith.
About 11.30pm on Saturday, December 3, it is alleged a 22-year-old Penrith man was in the foyer of a licensed premises on Mulgoa Road, Penrith.
The man was allegedly intoxicated and ran headfirst at a 20-foot Christmas tree, attempting to knock it over.
A 52-year-old female security officer attempted to pull him out of the tree.
He allegedly grabbed the tree and attempted to pivot to break free but lost his footing and fell, damaging the tree further.
It's alleged he got up and turned to face the security and pushed her before being restrained by other officers.
Police were contacted and the man was arrested and charged.
He will appear in Penrith Local Court at a later date.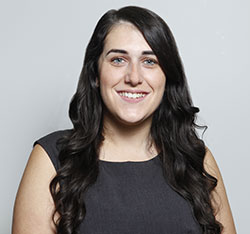 A graduate of Western Sydney University, Emily covers Local, State and Federal politics for the Weekender, as well as crime and general news.