Penrith mortgage holders have been dealt another blow with official interest rates increased by 0.25 per cent.
It's crushing pre-Christmas news for many, who are already struggling with increasing cost-of-living pressures.
The official cash rate now sits at 3.1 per cent.
"Inflation in Australia is too high, at 6.9 per cent over the year to October. Global factors explain much of this high inflation, but strong domestic demand relative to the ability of the economy to meet that demand is also playing a role. Returning inflation to target requires a more sustainable balance between demand and supply," Reserve Bank of Australia Governor, Philip Lowe said today.
"There has been a substantial cumulative increase in interest rates since May. This has been necessary to ensure that the current period of high inflation is only temporary. High inflation damages our economy and makes life more difficult for people. The Board's priority is to re-establish low inflation and return inflation to the 2–3 per cent range over time."
Mr Lowe confirmed more pain is likely ahead when it comes to interest rates.
"The Board expects to increase interest rates further over the period ahead, but it is not on a pre-set course," he said.
"It is closely monitoring the global economy, household spending and wage and price-setting behaviour. The size and timing of future interest rate increases will continue to be determined by the incoming data and the Board's assessment of the outlook for inflation and the labour market. The Board remains resolute in its determination to return inflation to target and will do what is necessary to achieve that."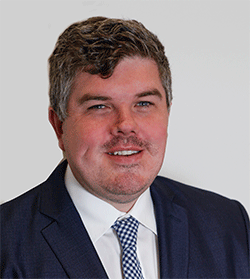 Troy Dodds is the Weekender's Managing Editor and Breaking News Reporter. He has more than 20 years experience as a journalist, working with some of Australia's leading media organisations. In 2023, he was named Editor of the Year at the Mumbrella Publish Awards.