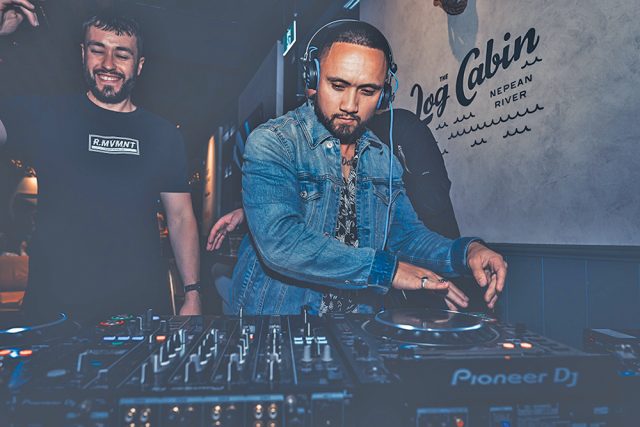 Returning for their first festive season in over 10 years, The Log Cabin confirms that they'll be sticking to their roots when it comes to Christmas and New Year's, with traditional events and offerings for everyone to enjoy.
Since reopening in April this year, COO Justin Tynan said he couldn't be happier with the outstanding reception he and the new Log Cabin have received from the local community.
"It's been a part of the landscape for so long, and then being shut down for 10 odd years, everyone came back in with a story of the old Log Cabin, and they hoped it would be the same," he said.
"It's brilliant being a part of the community again. It's something that they really wanted to have back, so it's a nice feeling."
Now that they're well and truly up and running, Mr Tynan couldn't be more excited to bring back some of the Log Cabin's traditional Christmas and New Year's festivities, with a focus on fun, sport and the community to cultivate a true family affair.
"It's about time!" he said.
"It's nice to see people coming back in the doors, and putting on some of the things that they used to do back in the day will bring a really good sense of community."
This year, the Log Cabin will be kicking the festive season off on Christmas Eve, with a Christmas-themed share menu for lunch and dinner at Sinclair's, to the soundtrack of a live acoustic duo.
"Traditionally, Christmas Eve at the Log Cabin was a very local affair, so we're aiming to get those people back, and just enjoy a really local Christmas Eve night," he said.
Though they'll be closed on December 25, the Log Cabin is backing it up on Boxing Day.
"We'll be showing the cricket test live out in the courtyard, in partnership with 4 Pines Brewery," he said.
"We'll also have a DJ from 9pm to 2am."
The festivities will then be turned up a notch heading into 2023.
On New Year's Eve, the Log Cabin will have a local DJ starting from 6pm, and an exclusive New Year's Eve celebration at Sinclair's with a four-course set menu and Veuve on arrival, before the real party starts at 9pm, with the lights down and dance shoes on.
Then, on New Years Day, the Log Cabin is hosting a recovery party with a DJ pumping summer house tunes from 6pm.
With so much to do, Mr Tynan assures that all roads will lead to the Log Cabin.