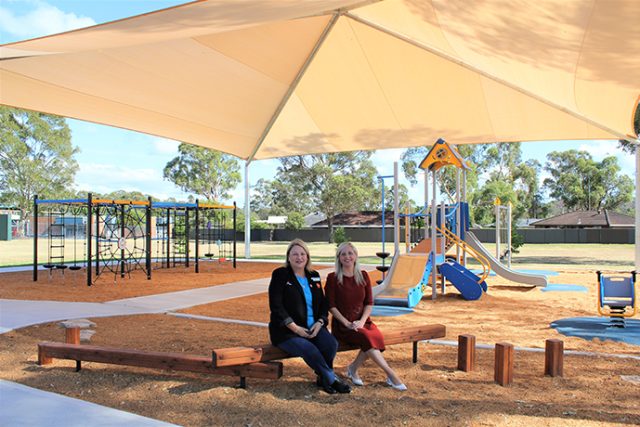 Penrith City Council has completed the final stage of its three-year program to install shade sails and plant trees at 98 playspaces across the City.
Stage Three comprised of 34 playspaces across Caddens, Cambridge Park, Colyton, Erskine Park, Glenmore Park, Jordan Springs, Kingswood, Londonderry, North St Marys, Penrith, South Penrith, St Clair, and Werrington.
Penrith Mayor Tricia Hitchen said the shade improvements will protect residents and their families from the sun's UV rays and heat through the summer months.
"Shade will continue to be a vital part of the designs for all future playspace upgrades and new playspace projects to ensure we are keeping our City cool," Cr Hitchen said.
The $2.7 million project was delivered as part of the Council's commitment to the Shade Facilities and Playspaces Policy that was adopted in late 2019.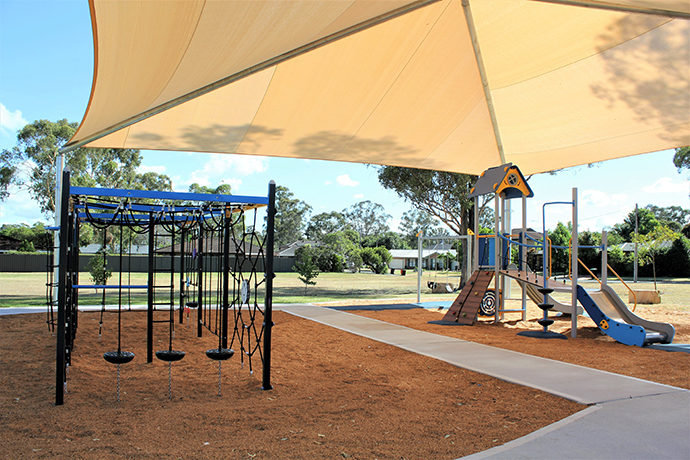 Australian Government funding of $510,000 was provided through the Local Roads and Community Infrastructure (LRCI) Program. This program supports local councils to deliver priority local road and community infrastructure projects across Australia.
Federal Member for Lindsay Melissa McIntosh MP said she knows how important sun safety is for families.
"I'm pleased that the shade sails will help our local kids play safely outdoors."
The shade sails are designed to meet Australian Standards, block out 97-99% of UV rays, minimise heat and allow appropriate airflow, while tree planting provides a long-term shade solution, increases biodiversity and habitat, and reduces noise pollution.