After one of the rockiest years of his career, Stuart Ayres is focused on looking forward and preparing Penrith for its future.
With less than 100 days to the State Election on March 25, 2023, the Penrith MP acknowledges there is more work to do in the area and he wants to be there to see it come to fruition.
Amid questions regarding his potential involvement in former Deputy Premier John Barilaro securing the role of Senior Trade and Investment Commissioner in New York, Mr Ayres resigned from his Ministerial roles in August this year.
Despite being cleared of any wrongdoing by an independent inquiry, he has yet to be reinstated to Cabinet, a decision he will leave for Premier Dominic Perrottet.
"I think a lot of people have spoken and speculated about the concept of a pre-election reshuffle but if that doesn't happen I'm not really concerned about that, I'm going to stay focused on being the local member for Penrith," Mr Ayres said while chatting to the Weekender on the Yandhai Nepean Crossing this week.
"Obviously I would love to go back into the Ministry and think I've still got plenty to offer there but that decision will be made at some stage in the future."
Using the extra time he now has to engage with the community, Mr Ayres has been pursuing his commitment for a new stadium in Penrith, which he is "utterly convinced" will eventuate.
"The first objective is to secure that [Paceway] site via a commercial agreement but if that doesn't happen we will utilise the property acquisition notice laws that are available to us to achieve that so I've got no doubt in my mind that the stadium will be built on the Paceway site," he said.
"I'll dedicate everything that I've got to ensuring that we get a new stadium on the Paceway site, no apartments, a relocated Paceway and a new community park on the existing stadium site."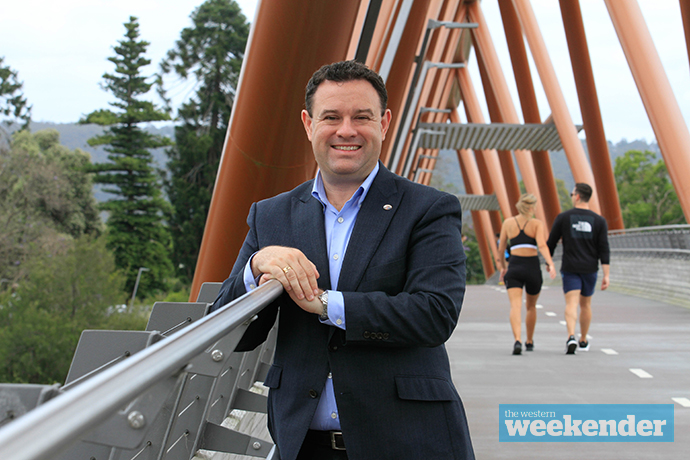 Mr Ayres has been the Member for Penrith since 2010 and there is no question he faces his biggest battle to retain the seat at next year's election.
He claims Labor, who has put forward former Mayor Karen McKeown to take on Mr Ayres, is "not the right choice" for the community.
"There is only our side of politics that has delivered The Northern Road upgrade, the hospital and the Mulgoa Road upgrade which has just begun as we are making sure our community is prepared for future growth," he said.
"We've transformed schools all around the community and they are significantly better now than what they were during the time in which Labor was in and I have not seen anything from them which will suggest that they would do anything different to when they were last in office."
Steadfast in not considering defeat or having a Plan B, Mr Ayres is confident that while in a good position, Penrith needs a strong foundation for the challenging economic days ahead.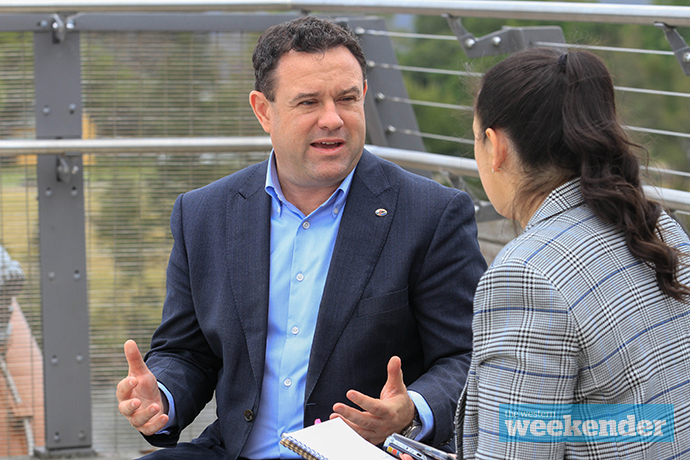 "I think by political standards I'm pretty young and think you get the best of both worlds, you get a person who has been a Minister for almost a decade, 13 years of parliamentary experience and a youthfulness that is still fresh and energetic," he said.
"Citizens of Penrith have to make the choice of who going is going to be the strongest voice in parliament, who is going to get resources allocated to this community, that will allow us to continue to advance and improve.
"I think there is a pretty clear choice between me and everyone else on that ballot paper."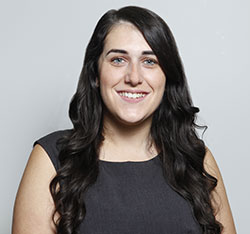 A graduate of Western Sydney University, Emily covers Local, State and Federal politics for the Weekender, as well as crime and general news.