York Jewellers apprentice Gabby Mulock will be taking centre stage next year when she represents New South Wales at the 2023 WorldSkills Australia competition in Melbourne.
Ever since she was young, Ms Muloch had a passion for creativity, which she quickly put into jewellery design – completing a Bachelor of Design, minoring in Jewellery Design, at university.
During her degree, she completed work experience at York Jewellers, and was offered an apprenticeship shortly after.
Working with two former winners of the WorldSkills competition, Gabby said she had all the help she could possibly need heading into the recent regional competition.
"Doug [Ely] has been so supportive, as has the rest of the workshop," she said.
"Those final weeks coming up to the competition I think I had four or five different jewellers here coming up and giving me advice – it's such a great place to work."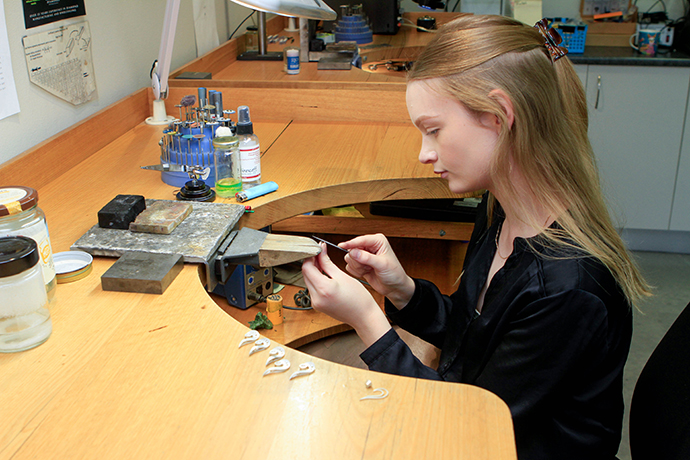 It's because of this that Ms Muloch was ecstatic to see her work recognised when she took out the win, for which she had to create a pre-drawn pendant design.
"I definitely didn't expect to win," she said.
"I did a lot of preparation beforehand, so when I was in the competition I made sure I stuck to what I had been training for, and the time limits I'd set for myself.
"It definitely felt good knowing the hard work paid off."
Now, Ms Muloch is even more eager to take the next step at Nationals.
"I learned so much over those two months of preparation, as to how to make all of those different little components within that pendant piece, and I think the next one that I'm going to make is much more challenging," she said.
"I'm really excited for that challenge, and to be able to learn how to make these new components."
The 2023 Worldskills National Championships will take place in Melbourne from August 17 to 19 next year.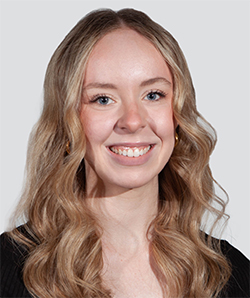 Cassidy Pearce is a news and entertainment journalist with The Western Weekender. A graduate of the University of Technology Sydney, she has previously worked with Good Morning Macarthur and joined the Weekender in 2022.