Friday marks the final print edition of The Western Weekender for the year, while our online news service also takes a break; the curtain coming down on our 32nd year covering news in this city.
It has been quite the year, highlighted on a news front by a Federal Election in May that saw a change of government and Anthony Albanese become Prime Minister.
Local voters in Lindsay defied the national trend, re-electing Liberal Member Melissa McIntosh, putting the seat in a position it has found itself in only a few times in history.
Not to be outdone, state politics also delivered plenty of headlines, including the John Barilaro saga that saw Penrith MP Stuart Ayres stand down from cabinet, before being cleared of any wrongdoing.
From countless Council stories to crime, community issues, development debates, a split on Penrith Stadium's future and of course wild weather, there was no shortage of news around this year.
Of course Penrith delivered plenty of good stories too, and it's been a pleasure to be able to bring you wonderful yarns of achievement and people doing brilliant things in our city.
On a sporting front, Jessica Fox confirmed her status as the world's best canoe slalom athlete, the Commonwealth Games allowed local athletes to shine on the international stage, and the Penrith Panthers defied the odds and won a second straight NRL Premiership.
Perhaps the best sporting stories we delivered this year though were ones you won't read anywhere else; stories of achievement that deserve a place to be recognised.
And that is very much my message about where local news sits as 2022 draws to a close.
There are now too many cities and communities across Australia that don't have a local newspaper or even an online news service with on-the-ground journalists.
These communities are all the poorer for such a circumstance, with not only those stories that deserve to be recognised no longer being told; but local courts and Council meetings being ignored, with little to no scrutiny on decisions being made that impact said community.
Fortunately, Penrith is not in such a predicament and we feel it our privilege that the Weekender continues to deliver news for free to our readers, both through our weekly print edition and our digital channels.
And if you'd grant me a few paragraphs, I'd like to thank those responsible for putting it all together.
First, to our team of journalists – Nathan Taylor, Emily Feszczuk, Cassidy Pearce and Ellie Busby – thank you for another year of hard work delivering local news that matters to the people of Penrith. And credit too to our photographer Melinda Sanders, whose pictures help tell those stories.
Advertising is what funds the news that we provide, and to that end a huge thank you to Sales Director Chris Pennisi for his unwavering commitment and energy, and to his team – Andrew Harris, Leanne Valentini, Megan Dunn, Angela Jevdich, Kate Shaw, Chris Middleton and Michael Lee.
Our production team ensures everything runs as smoothly as possible every single week, and I pass on my gratitude to Kacey Wilson, Ian Beard, Zoe Merrick and Madeline Dantier for their work this year.
Thanks too to Michelle Mifsud, Naveen Chand and all our contributors, columnists and suppliers who all play such a vital role in the success of the Weekender.
I'd also like to personally thank our CEO and publisher Kathryn Garton, whose commitment to the Penrith community and its thriving weekly newspaper cannot be understated. The entire Weekender team appreciates the support and loyalty.
To all of our advertisers, thanks for backing the Weekender and for understanding how critical it is for our community to have a local paper.
We're delighted we've been able to partner with your business this year, hopefully driving more attention and importantly, more customers.
And last but certainly not least, a huge thank you to all of our readers, who we appreciate more than you could ever know. Whether you're somebody who religiously picks up the print edition each Thursday or Friday, who reads the digital replica when it lands in your inbox or who engages with our content primarily on our website, thank you for being part of the Weekender journey.
I should also thank both our advertisers and readers for coming with us on a significant change to our distribution model that occurred mid-year.
You understood and appreciated the reasons behind the move and have continued to back us. For that we are extremely grateful.
There is much to look forward to in 2023 and we look forward to being at the forefront of delivering the news, sport and information that matters to you.
With a State Election in March and an NRL threepeat to be achieved, there will certainly be no shortage of stories next year.
Our team is taking a break over the summer holidays, and our Penrith office will be closed from Friday, December 23, re-opening at 9am on Monday, January 16.
A limited news service will run on our website over the holidays, and our next print edition will be out on Friday, January 20.
I hope everyone has a great holiday period and takes the opportunity to re-charge the batteries and bounce into 2023 with enthusiasm and excitement.
Have a Merry Christmas, and we'll see you in the new year.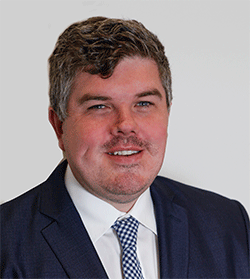 Troy Dodds is the Weekender's Managing Editor and Breaking News Reporter. He has more than 20 years experience as a journalist, working with some of Australia's leading media organisations. In 2023, he was named Editor of the Year at the Mumbrella Publish Awards.