A unique fundraiser by local charity In Sight of Dreams is encouraging attendees to eat without their eyes, in support of those who have acquired a disability.
At age 20, Danielle Verhoeven was diagnosed with Retinitis Pigmentosa and ultimately Usher Syndrome; a rare genetic condition that affects eyesight, and could eventually lead to total blindness. When she met In Sight of Dreams founder, Ben Felten, who lost his sight completely from the same condition, her outlook on life did a full 180.
"I was in my final year of University, and was actually considering chucking it in," she said.
"He said, 'No, go and do it, and see where it gets you'. So, I did what he said."
Though they lost contact originally, Ms Verhoeven's work in disability led her back to him, and saw her join the team at In Sight of Dreams.
In 2019, Ms Verhoeven pioneered their Dining in the Dark charity event, which relies on the idea that 80 per cent of people eat with their eyes, and with that sense eliminated by a blindfold, taste and smell take over to enlighten participants in more ways than one.
After the event's success, Ms Verhoeven is excited to see its post-COVID return to Panthers on Saturday, November 12 – albeit with a few changes.
"We're talking with the chef at Panthers to make it more of a sensory experience for both the taste and the smell," she said.
"It was just a standard menu, but we're trying to pick up on some extra nuances, so it's not just your vision gone and you're eating, there'll be a little bit of a kick there, or something sour, or a spice, to add to the experience."
The event, which includes a three-course meal and a drink on arrival for $99, is fundraising to allow the charity to offer a specialist, individualised mental health support program through their partnership with Centre for Corporate Health, at no cost to the recipient.
"It's an individually tailored mental health program to get people through whatever stage they're in at the moment," she said.
"If they're angry about their diagnosis, or if they've been dealing with a diagnosis for some time and then they've had a change in circumstance and there's grief and loss, or if there's new challenges coming up, it's worth nutting it out with someone."
But, Ms Verhoeven said that attendees on November 12 will also be gaining something from the event.
"I absolutely think people will be able to learn something from the event, if nothing else other than challenging themselves to try to balance something on their fork and get it to their mouth without losing it," she said.
"I'm really well known for knocking over wine glasses, because I don't see the stems, so it's just about developing that awareness of those sorts of things that other people have to go through all the time. It's that little bit of empathy that we're trying to foster in people."
For more information about the event, visit https://bit.ly/3TTkjz3.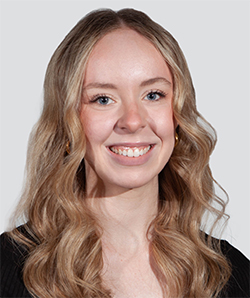 Cassidy Pearce is a news and entertainment journalist with The Western Weekender. A graduate of the University of Technology Sydney, she has previously worked with Good Morning Macarthur and joined the Weekender in 2022.