A teenager has been charged after stealing from a retail store in Penrith.
About 1.40pm on Tuesday, November 1, it is alleged a 14-year-old Katoomba youth and his friend attended a shopping centre in Penrith.
They allegedly entered a jewellery store and asked the attendant if they could try on some gold chains.
The attendant removed a chain from the display cabinet and started to assist the youth in putting the chain on.
The friend then allegedly grabbed the chain from the attendant and placed it around the youth's neck.
The youth allegedly tried on another more expensive chain, and at the time the attendant has placed it around his neck, the youth quickly ran from the store.
Police attended quickly and CCTV was viewed before officers patrolled to locate the youth.
A short time later, the youth was located a short distance away and was arrested.
The stolen chain was not located. It is understood the chain that was stolen was a nine-carat gold chain which was valued just under $10,000.
The youth was charged with 'Larceny' and will appear in a Children's Court at a later date.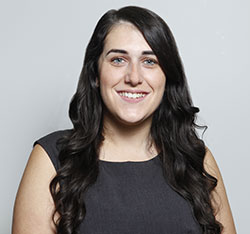 A graduate of Western Sydney University, Emily covers Local, State and Federal politics for the Weekender, as well as crime and general news.