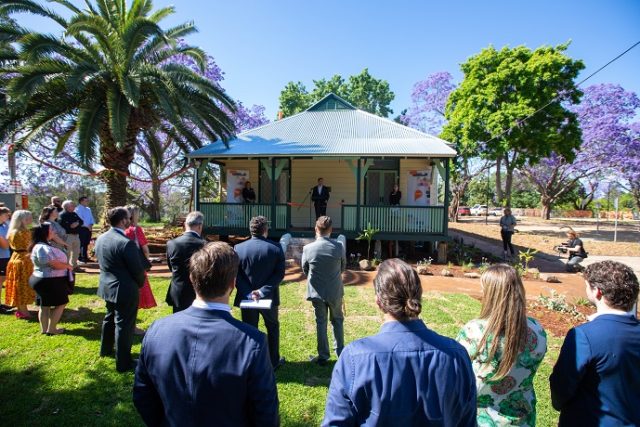 Penrith City Council has today unveiled the restored historic Police Cottage at Emu Plains.
The $3.2 million upgrade means more residents and visitors to our City will be able to enjoy the riverfront, with the café set to open in January 2023.
Penrith Mayor Tricia Hitchen said it's fantastic to see Council's innovative idea and the joint vision of Council and the NSW Government to bring the former Police Cottage back to life as a restaurant coming to fruition.
"Both Council and the NSW Government wanted to celebrate and conserve the City's heritage, while also ensuring the community can enjoy this historically significant site for many years to come," Cr Hitchen said.
"The Police Cottage was originally constructed in 1908 as a purpose-built police station and residence for Emu Plains until the 1950s, then later served as a private residence until 2015.
"Now refurbishment and enhancements are completed inside and out, I'm thrilled to see the Police Cottage reopen to the public for the first time in over 70 years, with the new restaurant soon to offer a memorable dining experience alongside the beautiful Nepean River," Cr Hitchen said.
The refurbishment of the Police Cottage was proudly funded by the NSW Government and Penrith Council, with $1.5 million stimulus funding from Crown Land and a further $1.7 million from Council.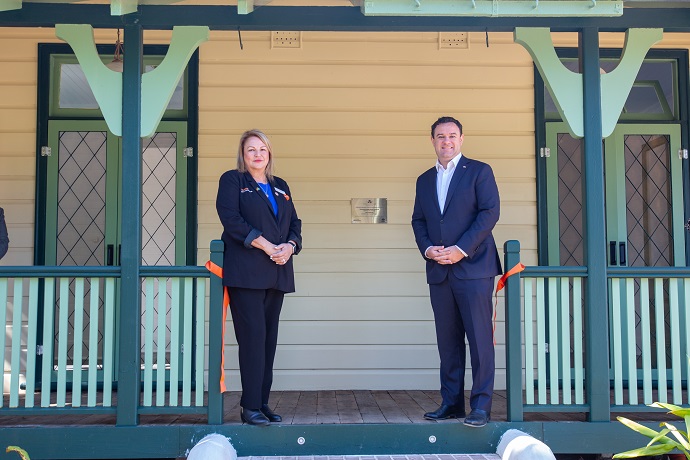 Member for Penrith Stuart Ayres said the restoration of the Police Cottage showcases a great adaptive reuse of this beautiful heritage building.
"Bringing this building back to life has given it a bright future and offers locals and visitors the opportunity to experience its history while enjoying a coffee or a meal right on the banks of the Nepean."
Minister for Lands and Water Kevin Anderson said the Police Cottage had been sensitively refurbished to restore its façade with upgrades to services, roof and verandas, internal areas and outdoor privy.
"The restoration has preserved a gem of local history on a Crown reserve adjacent to the $24 million Regatta Park redevelopment at Emu Plains, giving it a new lease of life for generations to come," Mr Anderson said.