Musawer Bajwa used to go for long walks at night to try to look at the stars in Pakistan before he moved to Australia in 2013.
The St Marys resident has now been awarded a scholarship from Link Wentworth to buy a telescope to support his postgraduate study in astronomy.
Since 2011, community housing provider Link Wentworth has donated a total of half a million dollars to residents to allow them to take up opportunities they wouldn't otherwise be able to afford.
This year, $150,000 has been awarded to 141 community housing residents across Sydney to help pay for education, sports, or special interests like music.
Mr Bajwa was supported by the organisation when he needed it most.
"In 2018 after I got married, I applied for affordable housing but got put on a wait list, so my wife and I found an apartment in Mt Druitt," Mr Bajwa said.
"One year later the owners sold the apartment and the new owners had to move in and as we were trying to find a new home, we got contacted that there was a property in St Marys we could rent."
Studying a Master of Philosophy in Radioastronomy at Western Sydney University, Mr Bajwa also juggles working doing research at the University, raising his 10-month-old little boy with his wife and driving for Uber on weekends to make ends meet.
With limited funds, being awarded nearly $2000 will allow the student to buy a telescope for his research.
"I have wanted to buy a telescope for about five years now but with all the different components you need you are looking up to $4000 to $5000," he said.
"Doing research is not really highly paid and all of our personal money goes to our baby's expenses, so I am grateful for this scholarship to help me start buying what I need."
Discovering the opportunities Australia had to offer for him, Mr Bajwa is excited to further develop his skills in the future.
"I loved looking at stars, but Pakistan has a lot of pollution so when I came to Australia, I was so impressed you could see the whole horizon," he said.
"Some telescopes cannot see starts before they have exploded but with this, I want to see how they look as the eye sees them but zoomed in.
"My colleagues and I research and publish papers and will keep doing so until we discover something new which is exciting."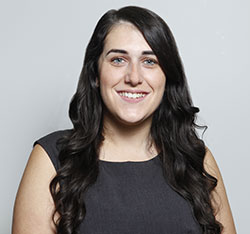 A graduate of Western Sydney University, Emily covers Local, State and Federal politics for the Weekender, as well as crime and general news.