Seth Reed is a shy and softly spoken 10-year-old but when you mention go-karting, he immediately lights up.
The Londonderry resident started racing at the age of seven and has found the fast lane to success.
Influenced by his Dad Matt Reed's car racing, Seth and his family made to the trip to the Central Coast Speedway Kart Club in Gosford earlier this month for him to compete in the Karting NSW Speedway Kart Titles.
"We left at around 6am and his last race was at 8.30 at night so it was a long day and we had to keep him in the mindset to race," Reed said.
"He moved into the rookie class this year which is ages nine to 13 so he was the youngest one there and I told him you are not going to win unless you get the start and drive it flat out."
Seth did just that and won the race by 3.1 seconds and with a total of 17.6 seconds he set the fastest time of the race to win his division.
"I was nervous for the Titles, but I was focusing on what I needed to remember about the track and what to do with the different flags and lights," Seth said.
"I concentrated on my start, and I had fun going fast.
"I was excited when I won."
Racing on Sundays between March and November as part of the Nepean Motor Club, Seth will now set his sights to the Australian Titles in Victoria next March.
As the season wraps up, the Club is looking to encourage people to take up the sport to get their adrenaline pumping.
President of the NSW Speedway Kart Club, Matt Reed said the sport has been impacted over the past few years but is a great option for people of all ages.
"We have been interrupted by COVID and floods so less kids are coming through, but it is good family environment and teaches a discipline as you have to abide by the rules out on the track," he said.
"I think it is the most affordable form of motorsport, it is quite safe with all the regulations, and both girls and boys can start driving at seven and go up to your 70's if you wanted to."
If people are wanting to test out their skills, they can contact the club to try it out at the Nepean Raceway in Castlereagh.
"We are racing this Sunday for the J and D Cabinetry NSW Speedway Kart Club Championship which is the final round for 2022 so I am always happy to ask questions if people want to come down and have a look," Reed said.
"They can also contact the club and we can organise come and try days where we can supply helmets, race suits and the kart to give them a taste to see if they like it."
Visit www.nswskc.com for more information.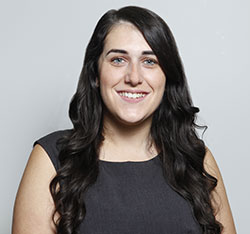 A graduate of Western Sydney University, Emily covers Local, State and Federal politics for the Weekender, as well as crime and general news.