A new pilot program running at Nepean Hospital will provide a familiar face throughout women's pregnancies to achieve the best outcomes for mums and babies.
Under the Maternity Antenatal Postnatal Service (MAPS) women will have one midwife dedicated to providing their antenatal and early postnatal care.
"A woman will have a primary midwife that sees them for all their antenatal appointments and is available for extra support over phone, text or email for non-urgent questions," Nepean MAPS Midwife Miriam Cook said.
"We are not there for the birth or postnatal ward but once they go home the same primary midwife sees them for a two-week period so every day for five days and then on the phone or further visits up to the two weeks."
By seeing the same midwife, it allows women to build a rapport with their midwife, which Ms Cook said is very rewarding and beneficial.
"Knowing the women and their story means they don't have to waste time explaining their background every time you see them for an antenatal appointment," she said.
"It gives time for us to provide education and to address the questions women want to know about which improves outcomes for them."
With standard care at most public hospitals in NSW, pregnant women will see a different team before, during and after having a baby.
The alternate caseload midwifery program at Nepean Hospital allocated the same midwife throughout the whole process from antenatal, any extra monitoring to being on call for the labour and home visits postnatally. While the caseload program is very effective, Ms Cook said MAPS falls somewhere in the middle which will provide for more female patients.
"A full-time caseload midwife will see 40 women a year, but a MAPS midwife will see 80 so we are doubling the amount of women who receive continuity of care," she said.
"We wish we could provide more caseload, but we need other models that can provide continuity with the resources that we have so we have to be creative with what we can provide."
With the pilot running over the next year, Nepean Hospital now has five MAPS midwives working with local women.
"We just started in October so we are recruiting women and just had our first birth and round of postnatal care which was exciting," she said.
"It will run for a year and then because the program is set by the Ministry of Health the idea is that it will roll over and be the main form of care at Nepean."
Ms Cook said any pregnant women who live in the areas covered by the hospital are able to take part in the trial and experience the benefits of the program.
"We are keen to see all the women we can and see what they need to expand our pilot into an ongoing successful program," she said.
"If somebody hears about it and wants to know more, they can let the clinic at the hospital know and they can get them in touch with us."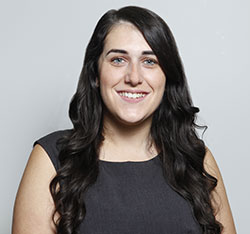 A graduate of Western Sydney University, Emily covers Local, State and Federal politics for the Weekender, as well as crime and general news.