The next stage of housing in Caddens is in the pipeline with a $21 million Development Application (DA) lodged with Penrith City Council.
Located at 89-115 O'Connell Street, Caddens, the DA is dealing with the northern portion of the site on the corner of O'Connell Street and O'Connell Lane, which is referred to as Stage 10.
The applicants, Legacy Property and Rawson Group seek to create a community title subdivision and construct 39 small lot residential dwellings as part of the Caddens Hill Quarter development.
The Statement of Environmental Effects (SEE) said the proposal is the physical realisation of the R1 General Objectives zone.
"The proposed development seeks to provide a diverse range of housing forms and densities to meet the needs of diverse age groups, family types and income levels," it said.
"The proposed development provides a small lot housing typology that would contribute to the housing diversity and affordability in a strategically identified area."
If approved, Phase 1 of the subdivision will create four development lots that will then be split into superlots as part of Phase 2, along with the creation of the private accessways and the provision of water, sewer, and electrical services as required.
Phase 3 proposes the construction of the dwellings, inter allotment retaining walls and associated landscaping.
According to the SEE, the lots will range from 195 square metres to 284.5 square metres.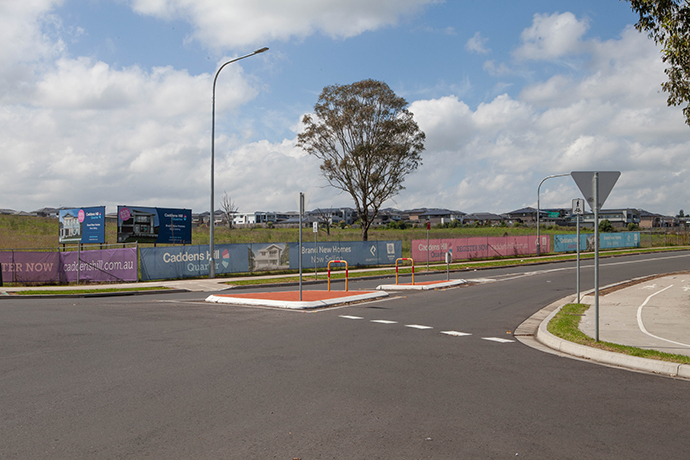 The homes and retaining walls have been designed by Nettleton Tribe, utilising brick and lightweight cladding to provide a contemporary and high-quality dwelling design.
They will also include attributes from the Caddens Corner shopping precinct, which the site sits adjacent to, as a way to reinforce the character of the area.
It was noted that during a pre-lodgement meeting, Council suggested a communal waste management strategy which has been designed based on the guidelines for multi-dwelling housing.
"The proposed communal waste store areas will be located at the southern end of each private accessway, along Ghera Road for easy collection," it said.
"Each waste store area will comprise an 1100 litres general waste bin, an 1100 litres recycling waste bin and FOGO waste of two 240 litres.
"It is important to note that these bin storage areas have been designed to integrate within the streetscape of Ghera Road and ensure that they are not visibly obtrusive for pedestrians."
A Traffic Impact Assessment concluded that the private accessway will provide a six-metre carriageway where cars can pass one another, that is capable of catering for the proposed traffic movements.
The proposed development will provide at least two off-street car parking spaces for each dwelling.
Glazed windows for properties along O'Connell Street have also been recommended.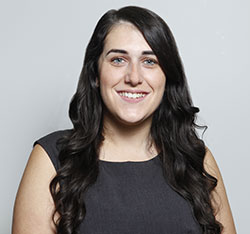 A graduate of Western Sydney University, Emily covers Local, State and Federal politics for the Weekender, as well as crime and general news.