Through floods and fires, Jamisontown Public School has been a hub in the community for as long as many can remember.
Now, after 40 years, longstanding staff members are encouraging former students to come back and celebrate.
Amanda Finn started at Jamisontown Public in 1988 – with her Mum the original cleaner, and her Dad the GA. Ms Finn has since brought her own children through the school, and has started as a teacher there herself.
Despite physical differences, she notes that not much has changed at the school in over 30 years.
"There's that really nice culture here that hasn't changed over the years," she said.
"No matter what teachers have changed, it stays the same. It's like we're a little family – it's more of a family than a school."
Being a teacher, Ms Finn knows she's not the only one that feels this way, with generation after generation coming through Jamisontown.
"The amount of returning families is astronomical. Every year, there's somebody," she said.
"I think because I came here, I'm like 'I know that name, and I know that name', and it's just really nice."
For Bonnie Lear, this went in the opposite direction, first starting her children at the school.
"My family was actually slightly out of area, but when my first child came through, she was being looked after through the day by my Mum who lives just down the road, so we were able to enrol her slightly out of area," she said.
"But, when my next lot came through, we looked at other schools. Jamisontown was still the one to go with."
Working her way through the ranks of parent to volunteer to employee at the school, Ms Lear said she has no intention of leaving.
"It's the sort of working environment that you want to come to every day," she said.
"I always get up early and they have to kick me out the door, because it's just such an enjoyable place to be."
For the school's 40th anniversary, they'll be celebrating by opening their doors to former students from 3.30pm to 7.30pm next Thursday, December 8.
The idea was brought about by Tracey Jones, who though starting as a teacher at the school in 1988, has now taken up the role of librarian.
Ms Jones hopes to see people come and reminisce about their time at Jamisontown Public – including on some of her own favourite memories, including taking the entire school to the Paralympics in 2000, and the 1991 Panthers team paying a visit to the school for their assembly.
"Often I run into people who came here, and they say they, 'I've never been back there since I left'," she said.
"I'd love for people to be able to come back and see the changes, maybe meet up with people that they came to school here with. Sometimes it's just about a physical space that they remember; a seat they sat on at lunch, or when they used to help in the library."
For more information, keep an eye on their Facebook page, facebook.com/JamisontownPS.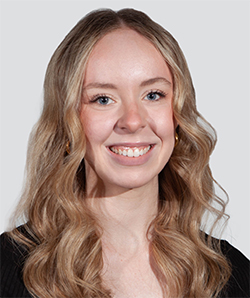 Cassidy Pearce is a news and entertainment journalist with The Western Weekender. A graduate of the University of Technology Sydney, she has previously worked with Good Morning Macarthur and joined the Weekender in 2022.