If you've recently fallen victim to an online scam, you're not alone. With giants such as Medibank and Optus being hacked, it seems no one is safe. It's for this reason that it's now more important than ever to scrub up on your digital literacy skills, so you can recognise a scam before it hits you.
Digital Literacy Foundation Digital Director Chris Olsen says that though it's not entirely the fault of the individual, human error plays a role in the vast majority of scams.
"It takes a certain level of understanding to be able to spot an email, for example, that may be a vulnerability tactic or a risk of any type," he said.
"The majority of all attacks, 95 per cent of them, occur because the user lets it occur, or the user has somehow allowed the attacker in."
Though text message and email scams are always around, as we move closer to the holiday season more and more people are learning that if a sale online looks too good to be true, it probably is.
When it comes to identifying and avoiding scams when shopping online for loved ones, Mr Olsen has a few tips.
"One very important way to avoid getting your credit card number stolen is to use PayPal. You can use PayPal as a shield, to hide your credit card number when making a payment to the third party, and if that third party doesn't provide some sort of gateway payment service like PayPal or Afterpay or Zip Co, then you wouldn't buy from them," he said.
"You also need to ensure on the website that the certificate is valid. If you look at the URL bar on your browser you'll see a little lock, and if you click on that lock, you'll see a certificate and it should show the details of the vendor's company. If that's not there, or it looks suspicious, then that's not a site you should visit."
With the return of live entertainment, many are also being caught up in the purchase of concert tickets, spending thousands just to end in disappointment.
"Never purchase a ticket from a vendor that's not the event organiser. For example, Ticketek or Ticketmaster will protect you in the event that anything happens," he said.
Most of all, Mr Olsen recommends thinking twice before making a purchase, or clicking a link.
"If you're not certain of something on the Internet that looks suspicious, then don't take the risk, because there's a good chance that if there's smoke about, there's a fire," he said.
"If there's something of greater importance, make sure you contact an IT professional, or at least a friend or family member who can give you a hand and answer the question, rather than diving in."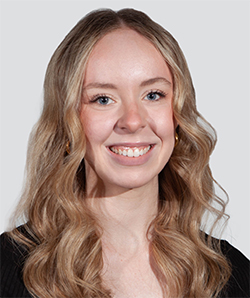 Cassidy Pearce is a news and entertainment journalist with The Western Weekender. A graduate of the University of Technology Sydney, she has previously worked with Good Morning Macarthur and joined the Weekender in 2022.