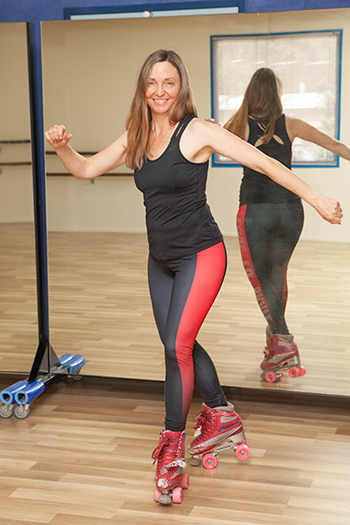 Penrith Skatel is bringing a new hobby out west, with roller dance classes for all ages.
If when you hear the term 'roller dance' you think of the mirrorball and disco lights, you're not entirely on the wrong track. But, coach Esther Ambrus-Davis assures it's come a long way.
"Roller dance is kind of like roller disco – in America I know it's called jam skating – and it has roots from roller disco, but it's far from that in a way, because now when you look at people doing it, a lot of them are heavily influenced by break dancing, some of them modern dance, artistic skating, so it has evolved from that," she said.
When Penrith Skatel's yoga studio became vacant a few months ago, the team decided to give roller dance a go. With roller skating's popularity surging in the past few years, the classes couldn't have come at a better time.
"We thought this could be really good, just to get people enthusiastic, and I know a lot of people bought skates in lockdown, so there's a lot of people out there who kind of just shuffle around out anywhere, and I think now they've got something else to look forward to," she said.
Though it may seem trivial, the hobby boasts a number of benefits, ranging from physical, to mental and social.
"It teaches the skaters to have really good basic balance on their skates, because you're pretty much in a stationary position, but you're moving your feet in certain directions, and you're also moving your weight from forward to back, so you're using your core a lot, and your quads, and your knees, so it's helping you coordinate all of that.
"For people who are doing it, I think it helps them get out of their shell a little bit, and helps with their confidence. You're in that nice situation with other people who are liking the same thing, so no one's judging you, it's just you, having fun with the music, and getting out there and trying new skills."
The first classes, held earlier this month, drew ex-skaters, current skaters, kids, and total beginners to the Skatel to have a crack. Now, Ms Ambrus-Davis is encouraging even more people to try it out.
"I think everyone should give it a go," she said.
"Anyone who likes to dance, or anyone who likes to skate, so when you hopefully merge the two together, I think there'll be a lot of fun had."
For more information about the classes, head to penrithskatel.com.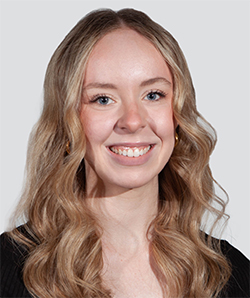 Cassidy Pearce is a news and entertainment journalist with The Western Weekender. A graduate of the University of Technology Sydney, she has previously worked with Good Morning Macarthur and joined the Weekender in 2022.