A local granny flat builder is under fire with a growing list of customer complaints and serious questions being raised about its operations.
A1 Granny Flats in Penrith advertises '12-week projects' but the Weekender has spoken to multiple customers that are claiming their builds have been dragged out or not been completed at all with minimal communication.
A Facebook group called 'A1 Granny Flat Reviews' has over 250 members who have shared their experiences dealing with repeated issues with the business.
Eryn Hall, who signed a contract on behalf of her mother in September 2020 so she could move back from Tasmania after Ms Hall's father died suddenly, is one of the frustrated customers.
"My Mum and Dad moved to Tasmania but just two years later he passed away so we said Mum could sell their house and live on our block in Lawson," Ms Hall said.
"The build didn't start until May 2021, and they got the slab and frame up quickly but around June to October we started experiencing more issues and realised we may have a problem."
Quoted to cost $150,000 and having already handed over close to $200,000, Ms Hall said it has been an exhausting and expensive process.
"You have to chase them for everything, but they blame it on COVID or material shortages, yet I have downpipes that have been sitting here since June last year that haven't been installed," she said.
"The rain has been another excuse yet none of the inside works have been finished. The quality is disgusting, the kitchen has chips all through it and the flooring is scratched."
Now dealing with the NSW Civil and Administrative Tribunal (NCAT) as she is unable to contact the company, Ms Hall said she just wants to warn others to avoid using what she describes as the company's "horrid" services.
"There is no storm water drainage so every time it rains it is a mud pit and they told us we need a retaining wall which was never built," she said.
"My Mum has been a complete mess and we cannot get the occupational certificate as it isn't finished… all they care about is money and they just need to be shut down."
A spokesperson from the Department of Communities and Justice said that NCAT hears and determines disputes between parties but is unable to comment on individual cases.
The Complaints Register lists businesses that have had 10 or more complaints lodged with NSW Fair Trading against them in one calendar month. A1 Granny Flats currently has 12 recorded complaints.
Acknowledging that she is one of the "lucky" ones with an almost completed build, Julie Sultana said it has been an "absolute nightmare" dealing with A1.
"I had a 100-day contract, but it has been a full 12 months since they stepped foot on the property and about 18 months since signing the contract," she said.
"I've discovered the termite collars were not installed before the slab was poured so we are unable to certify the building and only two out of six inspections were done.
"The gas isn't connected, there are lots of defects from poor quality work and I even had to have the bricklayer kicked out because he was drinking on site the whole time."
Ignoring customers correspondence also seems to be a common approach from the company.
"All we want is for our build to be completed and certified since we paid lots of money, but we have been ghosted while they live expensive lifestyles," she said.
"I have basically had to beg and plead to get any details. My Mum has been taken to hospital twice with suspected heart attacks which we think is from this."
A1's office, located in Lambridge Place, Penrith appears to be closed to the public and phone calls are redirected to a voicemail, but the Weekender understands that the business is still operating out of a residential address.
And while the business boasts plenty of five star Google reviews on its website, with a 4.5 star average based on 47 reviews, the reality is very different.
On Google itself, there are 76 reviews with an average of three stars. Most of the recent reviews are negative, detailing poor experiences with the business.
Managing Director of Cubitt's Granny Flats and Home Extensions in Emu Plains, Kate Cubitt said the actions of A1 is tarnishing the reputation of others in the industry.
"Cubitt's have experienced zero delays in build times due to COVID, weather, materials delays and labour shortages as evidenced by our Home Owners Warranty records and satisfied customers," Ms Cubitt said.
"We sincerely hope that some resolution comes to the distressed customers awaiting news about their outstanding contracts and builds."
The Weekender has repeatedly tried to reach A1 Granny Flats for comment, largely unsuccessfully. A promised phone call on Wednesday did not eventuate.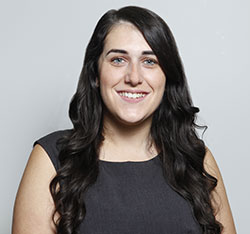 A graduate of Western Sydney University, Emily covers Local, State and Federal politics for the Weekender, as well as crime and general news.