Glenmore Park brothers Adrian and Dylan Jones are kicking goals on the AFL field, in more ways than one.
Encouraged by their Dad, the two were brought up through Auskick. Now, they're following their own paths.
Dylan was selected in the GWS GIANTS Junior Development Squad for U/13s, and has continued to make his way through the club's teams until making the Academy for U/15s. The now Year 10 student is determined to pursue AFL as a career.
Earlier this year, he was selected as part of the U/16s World Team, an opportunity which saw him flown to Melbourne to meet people from all around Australia, and learn about culture and leadership.
"When I got selected, it was a good feeling, because there was only two people from New South Wales that got selected to play on the World Team, so I thought it was a pretty good opportunity," he said.
Outside of his family, Dylan looks to his favourite team, Richmond Tigers, for inspiration on the field.
"Dustin Martin is probably someone I look up to. He's a good player that a lot of people look up to, and he's a good bloke," he said.
"I haven't met him before, but I would love to meet him if I can."
But, for Adrian, playing was never the goal, instead turning to umpiring.
"I kept getting injured playing AFL, I kept doing the ligaments in my shoulder, multiple times," he said.
"But then, when I got into umpiring, just the group of people that are there, it's encouraging, it's good fitness, it's enjoyable, and with the different levels I get to do, it's a different experience."
With his running skills behind him, Adrian has been able to umpire across multiple competitions in the AFL over the past five years, making his VFL debut in June for the Sydney Swans vs Williamstown Seagulls game at Blacktown International Sports Park.
Despite the recent Penola Catholic College graduate hoping to pursue sport and exercise science at university next year, he assures that umpiring will remain one of his top priorities.
Though they admit there will always be some rivalry between them, the two have grown to work together off the field.
"We're brothers, everything's a competition," Adrian laughed.
"I train with him sometimes, and I coach athletics as well, so I coach him through running."
The two boys have set their sights high, hoping to be on the field together some day.
"I umpire games [Dylan] plays in at the moment," Adrian said.
"I'm the local umpire coach for junior AFL here, and I umpire a lot of the under 17s games. I can't be biased, but it's always a challenge when your sibling's playing in the games."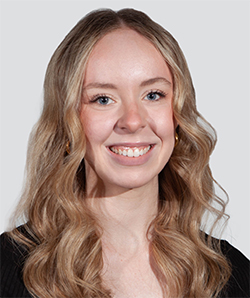 Cassidy Pearce is a news and entertainment journalist with The Western Weekender. A graduate of the University of Technology Sydney, she has previously worked with Good Morning Macarthur and joined the Weekender in 2022.