The pub giants behind The Lob Cabin will be working against the weather to deliver Jordan Springs its first local watering hole in December.
The Weekender exclusively toured the venue, named Brooks Tavern, with Laundy Hotels' Craig Laundy and Londonderry MP Prue Car as construction continued.
With a high timber ceiling and sandstone fireplace that immediately takes your attention, the level of detail that has gone into the highly anticipated $20 million pub runs deep.
"Our branding company went into the history of the area and found a strong link to agriculture because there was reliable fresh water here through a very well-known and ever flowing brook which is where the name Brooks Tavern comes from," Mr Laundy said.
"The architecture is a nod to a contemporary take on a barn which allows us to have a lot of fun with things like materials and colour and we have tried to tie in everything right from the façade to the minor details inside."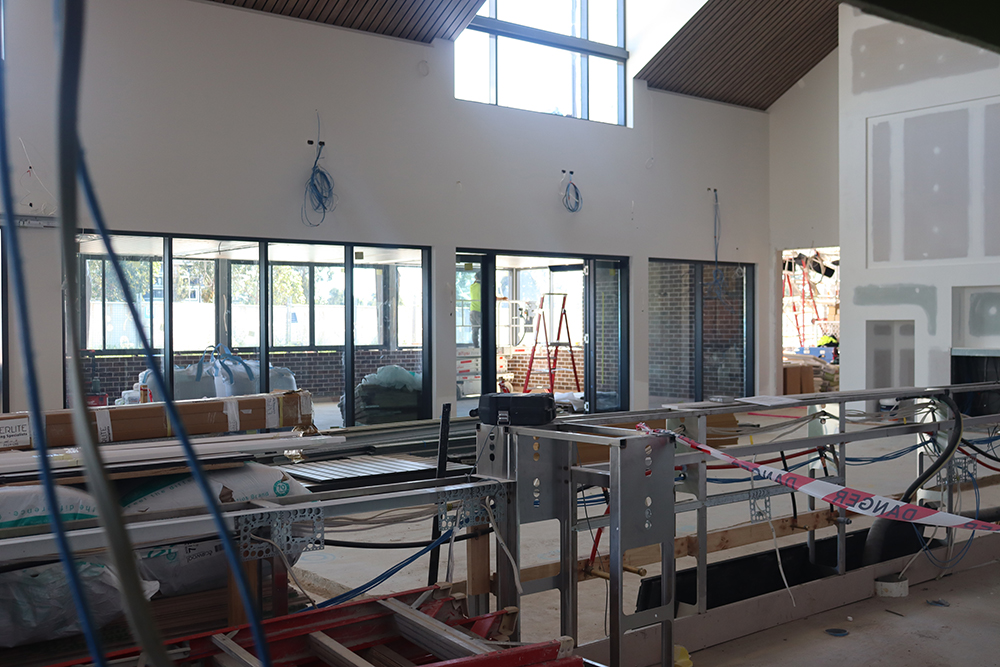 Located on Lakeside Parade, the Tavern will feature bars, a bistro and gaming area that will cater for approximately 400 patrons.
"It will be a great cost-effective pub feed and it will be family friendly with a great kids' play area that will be fenced," he said.
"The beer garden will be landscaped with mature trees and there are both indoor and outdoor spaces, plus some which can be both with big windows that can open to enjoy different times."
To make sure they deliver high quality service, Mr Laundy will be looking to hire around 120 employees.
"We are probably two weeks away from advertising and we will need four to five weeks to recruit and start training which we are blessed to be able to do at The Log Cabin," he said.
"It is about creating local jobs for locals so we will have full time, part time and casual opportunities for older kids in high school to university students and right up to seasoned hospitality veterans that want to start in a new venue."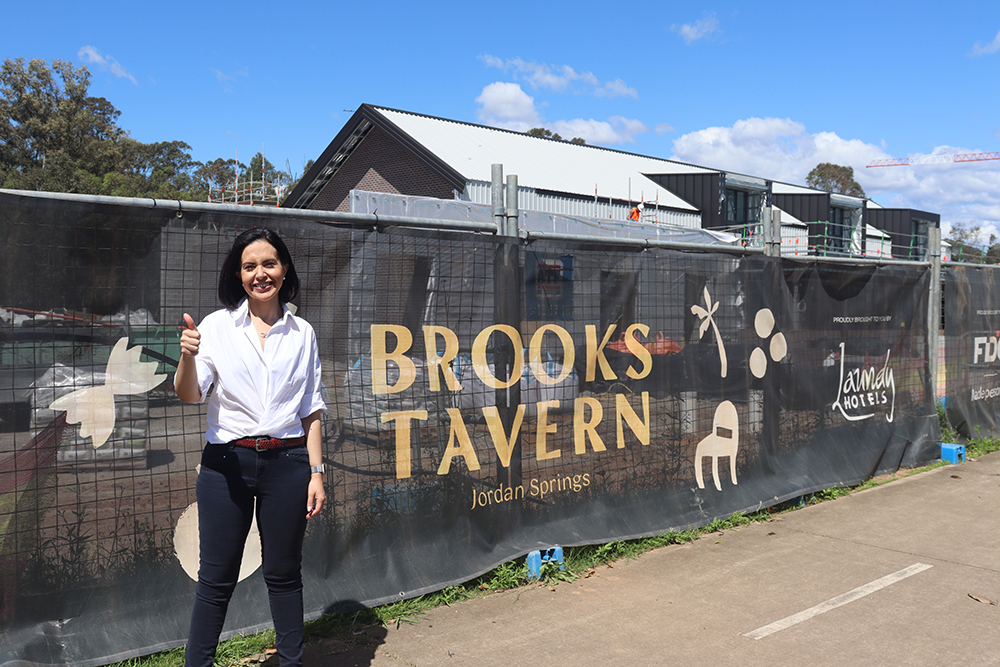 With thousands of people moving into Jordan Springs over the last decade, Ms Car said Brooks Tavern will be a welcome addition.
"We have been waiting a long time for so much in this community whether it is the school, infrastructure or upgrades and now hard-working families will have somewhere to come to enjoy themselves," Ms Car said.
The team is hoping to open before Christmas.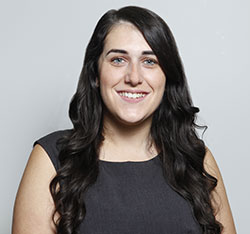 A graduate of Western Sydney University, Emily covers Local, State and Federal politics for the Weekender, as well as crime and general news.