Everybody knows the story of Alex the lion and his three best friends, Marty the zebra, Melman the giraffe and Gloria the hippo, escaping from New York Central Zoo, only to end up in Madagascar among fugitive penguins and happy lemurs.
Now, the DreamWorks movie will be coming to life, in a musical at Sydney Coliseum Theatre.
Joe Kalou will be portraying Marty in 'Madagascar the Musical' – a role he said was impossible to pass up.
"It was one of those movies that came out, and I was sort of at the age where I was like, 'Oh, is this just another kids movie?'. But, it was awesome, because Marty didn't want to be in the zoo, he wanted to follow his own dreams, and it was so fun once he got there, I just really loved it," he said.
"So, when that opportunity came up, I was like, 'Yes, absolutely!"
Joe's performance history lies primarily in musicals, from playing Chad in a local production of 'High School Musical', to Jesus in Packemin Productions' 'Jesus Christ Superstar'. But, he might be best known by audiences for his work in Hi-5 – a job that he said has come in handy when portraying Marty.
"What's so good about Hi-5 and my experience with that is, you have to be genuine in your performance for kids to enjoy it, because kids are the best audience of all, they'll just walk away and become uninterested if you're not really feeling the performance and telling the story from a genuine place," he said.
"Doing that for so long, it's helped my performance in general, but coming to a show like 'Madagascar', I feel like I'm just so prepped and ready to connect with everybody in the audience."
In particular, Joe said that the role of Marty couldn't be more fitting.
"Marty is voiced by Chris Rock in the film. I grew up loving Chris Rock – being a person of colour in Australia I identified with him that way," he said.
"And, the whole story of Marty, the character himself, he just wants to follow his dreams! The beautiful thing is that Alex the lion is the star of the zoo, but even though Marty's not the star, it's not from a jealous place that he wants more. He just wanted to follow his dreams, and he did it."
This December's premiere at Sydney Coliseum is set to be fun not just for kids, but for adults, and the performers.
"I'm excited to get up there with the cast and tell this story, and have a lot of fun while doing it," he said.
"I still remember watching it for the first time at the movies, and I thought it was so awesome, so to be a part of the musical is just going to be an awesome experience."
'Madagascar the Musical' will be on at Sydney Coliseum Theatre from Friday, December 16 to Sunday, January 1. Tickets start at $49. For more information or to book, head to sydneycoliseum.com.au.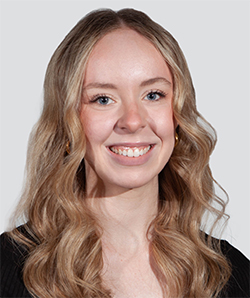 Cassidy Pearce is a news and entertainment journalist with The Western Weekender. A graduate of the University of Technology Sydney, she has previously worked with Good Morning Macarthur and joined the Weekender in 2022.