Rating: 3.5/5
I have to admit, I bought the hype when it comes to 'Terrifier 2'.
Talk of American cinema-goers passing out and even throwing up in sessions of the horror flick had me intrigued enough to brave a weekend movie session, outside of my usual quiet mid-week visits.
Is 'Terrifier 2' any good? Depends on your perspective, I guess.
On one hand, it is far better than the original, which exemplified its low budget in almost every aspect and was focused way too much on shock and awe.
'Terrifier 2' still has some pretty gory kill scenes, but they're filmed far better than what we saw in the original and line-up much better with the improved script.
That said, if you're after body horror to its worst extent, the original film still out-does this one. I laughed more than I looked away; and I'm not 100 per cent sure that was the intent.
Art the Clown, played by David Howard Thornton in an almost gleeful way, is at his maniac-best, terrifying everyone in locations ranging from a laundromat to an office, a costume shop, private homes and then ultimately a fun park – where the final scenes play out.
The storyline is fine, but movies like this aren't really about high class acting or a story that pieces everything together perfectly.
I'm not sure you'll be scared out of your wits here. The question you'll most likely ask whoever braves this one with you is "what was your favourite kill scene"? If it's the one that ends with a head being used as a serving bowl for Halloween candy, then you probably picked the right movie.
If you like this kind of stuff, it's a definite must-see. But if blood and gore isn't your thing, it's best to avoid it.
See this movie at Hoyts Penrith.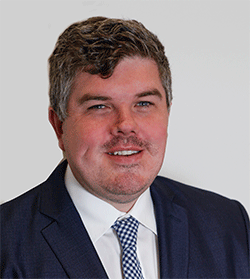 Troy Dodds is the Weekender's Managing Editor and Breaking News Reporter. He has more than 20 years experience as a journalist, working with some of Australia's leading media organisations. In 2023, he was named Editor of the Year at the Mumbrella Publish Awards.