Despite being only 16 years of age, Caddens resident Aliyah Nasio has well and truly made a name for herself in both rugby league and rugby union.
With a list of achievements including being the first female to receive her 10-year service for her St Marys club, being the first 15-year-old selected to represent New South Wales in Union 7s against open age women, and, most recently, being selected in the Open Australian Schoolgirls National Merit 7s team this year, it can be tricky for Aliyah to keep track. But, she definitely has her favourites.
"Making the Australian Merit team for the Union 7s was definitely a stand-out, and the 18s, because playing up a few ages was pretty big for me," she said.
For this week's Penrith Valley Sports Foundation Junior Sports Star winner, rugby league is a family affair, continuing to draw inspiration from those closest to her to push herself in both sports.
"I watched my brother play heaps, and it made me want to be like my brother, so it was him that made me start in rugby league," she said.
"Even now, I look up to my brother a lot, it's him that inspires me."
Aliyah has become more than accustomed to playing against the boys, having played in the St Marys under 12s boys' team as their captain. But, she said they've learned not to underestimate her.
"It was really challenging, but it was good, because it made me the person that I am today," she said.
"A lot of times, they would think, 'Oh, it's just a girl, so it's alright', but it's different when they see me out on the field."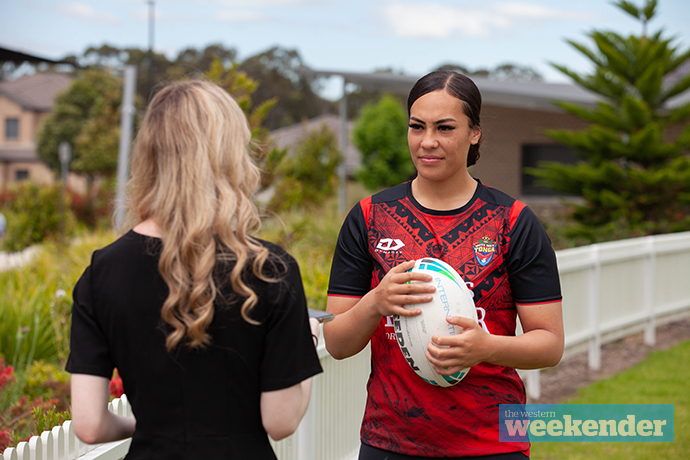 Though she said union will always have a place in her heart, it's rugby league that Aliyah has her sights set on.
"I prefer league, because, growing up with it means that it's more natural," she said.
"I'm focusing on league now, but I'm working on finishing school, and we'll see what happens after that."
As for where we'll see her in the next few years, Aliyah said she's keeping her options open.
"I want to play for the Roosters, but I also want to play for the Dragons, because that's what my pop wanted me to play for," she said.
Nominated by Club President Warren Smith, Aliyah's Junior Sports Star Award is all thanks to sponsor St Marys Leagues Club.
If you know someone who has achieved in their chosen sport, send in your nomination to Penrith Valley Sports Foundation at www.pvsf.org.au.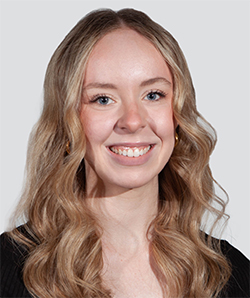 Cassidy Pearce is a news and entertainment journalist with The Western Weekender. A graduate of the University of Technology Sydney, she has previously worked with Good Morning Macarthur and joined the Weekender in 2022.