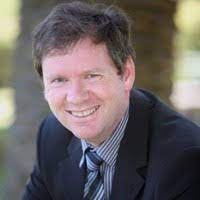 As a person with a technology bent, I'm a bit old fashioned when it comes to taking notes.
I have never managed to embrace to-do lists on phones or computers. I still have a book where I write daily lists and cross them off as completed. Likewise, in meetings, I take notes in the same book as it allows me to scroll back through the pages for review.
While dedicated digital notepads are not new, they have not been commonly available. This is about to change with Amazon announcing the Kindle Scribe.
The Kindle Scribe has a 10.2" display and weighs 433g. It is approximately A4 in size. Using it as a writing pad, the battery will last about three weeks. As an eBook reader, it will give you 12 weeks of battery life. It will fully charge in a few hours. Two pen models are available – Basic and Premium. The difference is the addition of an eraser and a shortcut button on the Premium pen. It has built-in Wi-Fi allowing you to connect to your local network and the Kindle store. The idea behind a digital notepad will enable you to read and write as naturally as you do on paper.
The Scribe supports multiple formats, including pdf, word, jpg, HTML, text, epub and Mobi. Having compatibility with Microsoft Word is a real advantage, as you can create, edit, or mark up these documents. Kindle Scribe is the only digital tablet that currently supports Microsoft Word. It includes templates including lined paper, blank paper, checklists and to-do lists. Additionally, you can open PDFs and highlight or mark them up with additional comments and notes.
An additional feature is that you can connect a Bluetooth headset to the device and, using Voiceview Screen technology, can have the screen contents read to you. The Kindle text-to-speech book reading is also available.
As the Scribe integrates the Kindle eBook reader and a writing tablet, this will save me from carrying around multiple devices and notepads.
This is a game changer for me as I now need only one device. The Kindle Scribe is available on preorder from Amazon and will be released at the end of November. Pricing Starts at $549, including a pen. I recommend getting the Premium pen for an additional $50. I have already dropped a hint to have this as a Christmas present.