Two South Penrith sisters will not only take on some of the best young wakeboarders in the country next week, but they'll take on each other for the very first time as well.
Sibling rivalry will be in full swing when 17-year-old Sky Stevens competes against her 15-year-old sister Kaeli at the 2022 Cable National Championships at Cables Wake Park in Penrith.
The Jamison High School students may have only been wakeboarding for a handful of years, but they are already up there with some of the most talented and skilful young wakeboarders in the country.
Speaking with the Weekender on Tuesday, Sky said she first started wakeboarding in 2019 and instantly found her passion for the adrenaline rush the sport provides.
"I started first and then my sister Kaeli came along a year after," she explained.
"Cables Wake Park was just always in the local area, so we just decided to give it a go.
"We got a lesson with Courtney Angus (co-owner of Cables) one day and it stuck.
"I fell in love with it straight away… once I got the hang of it, it was good."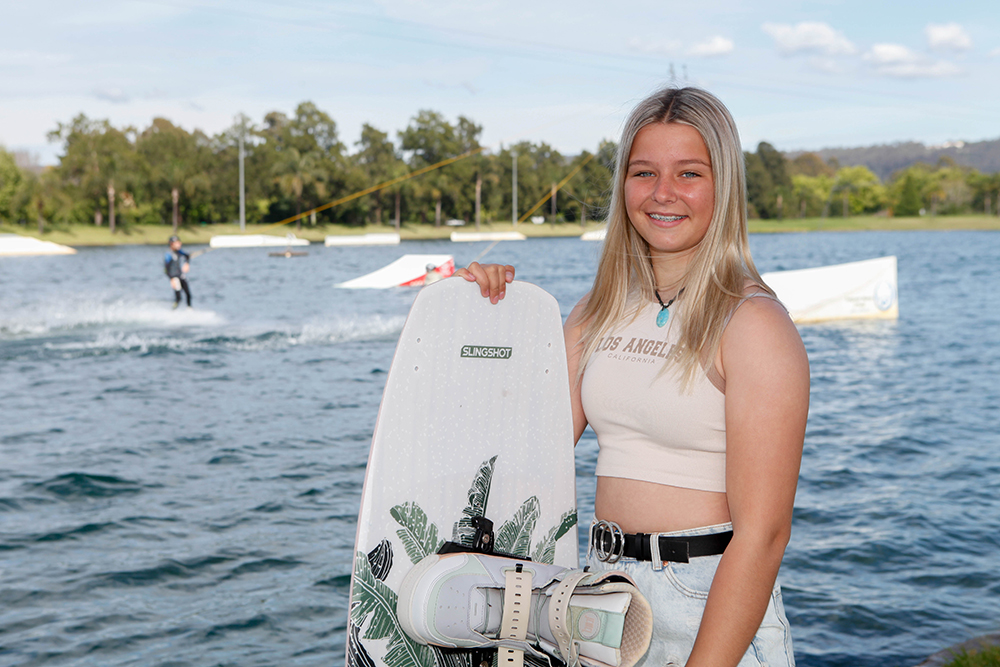 While Sky took to wakeboarding like a duck to water at first, the same couldn't be said for her younger sister Kaeli, who had some very strong feelings early on.
"I hated wakeboarding at first," Kaeli admitted.
"Sky started a year before me and she loved it but that whole year I hated it, I hated it. I would participate in camps, and I would knee board the whole time, I'd just hate it.
"I was a gymnast, and I was so used to that, that I could not get up on a wakeboard… it just wasn't my thing. A year later, I got injuries on my knee from gymnastics, so this was the alternative. I grew into liking it because of Sky and she helped me."
Once the pair got the hang of things on the water, they started to get good – really good. With the help of Courtney Angus, an eight-time National Wakeboarding Champion, the sisters took their game to the next level.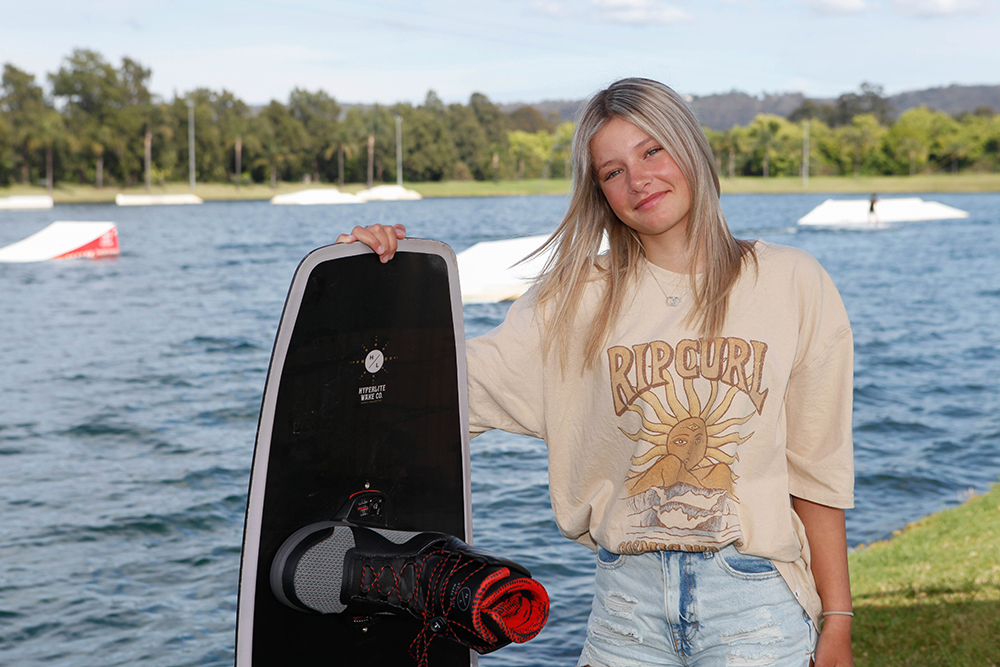 "We picked up wakeboarding fast, a lot quicker than others around us. Courtney took us under her wing and helped us progress a lot quicker," Sky said.
"I just like the experience, it's very different to any other sport. I like how it's a team effort – if you fall, you have a team to run your board back. I like having Sky in the sport too and doing the same sport as my sister," Kaeli added.
While the pair are very supportive of each other's endeavours, they'll attempt to put that aside briefly next week when they go head-to-head at the 2022 Cable National Championships.
"This is the first time we'll be against each other, so it's a bit different. We often train together and use one another to get better," Sky said.
"I love wakeboarding with Sky, that's what makes it fun. We push each other, we're there for each other… it makes it easier," Kaeli added.
See the girls compete at the 2022 Cable National Championships at Cables Wake Park in Penrith. Competition runs from Wednesday, October 12 until Saturday, October 15. Admission is free.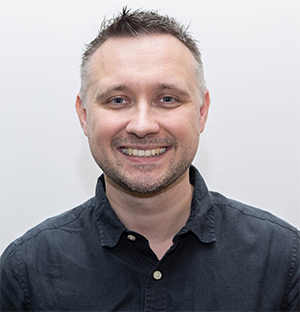 Nathan Taylor is the Weekender's Deputy Editor and Senior Sports Writer. He also compiles the weekly Chatter on the Box TV column. Nathan is an award-winning journalist, who has worked at the Weekender for a decade.