Penrith locals remain in a frenzy after the Panthers' premiership win earlier this month, getting new ink as a permanent reminder of the year that was.
At Crossbones Gallery, tattoo artist Josh Eldridge said that the demand for Panthers tattoos has been non-stop.
"We've had lots of people coming in asking for them and booking them in advance," he said.
"A lot of people just want the old-school Panthers logos. There have been some cool ones over the years, but it's usually the same logo."
When counter hand Rebecca Coleman suggested getting a tattoo for the team herself, Mr Eldridge's mind ran wild.
"Bec wanted a Panthers tattoo, but didn't want the Panthers logo, so we went with a Panther with the Panthers colours in the sunglasses on it," he said.
"It's about as cool as we could make it without doing the Panthers logo. This is probably the coolest, weird one I've done, without it being a specific Panthers tattoo that's still a Panthers tattoo."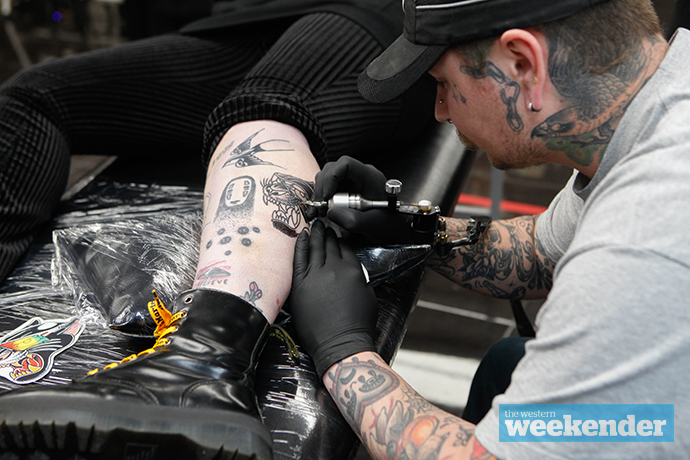 For Ms Coleman, getting the tattoo was a no-brainer.
"I've lived in Penrith my whole entire life, so it's always been my go-to team," she said.
"My dad is a St George fan, but I feel like if you live in Penrith you have to go for Panthers."
After a few hours' work, SHE couldn't be happier with how it's turned out.
"It's a mix of the traditional tattoo style, with the Panthers look, with the colours and stuff," she said.
"It works well, it's a fun design. I figured, why not get something that's not just a straight logo, and be a bit different."
Over at Family Dreamz Tattoo, life-long Panthers fan Simone Waters walked in decked out head to toe in Panthers gear to add to her existing ink.
For Mrs Waters, her support for the Panthers came from her grandfather, as she recalls watching the 1991 Grand Final like it was yesterday.
"My son and I go to every game, even on the Panthers bus. We'll follow them wherever we can go," she said.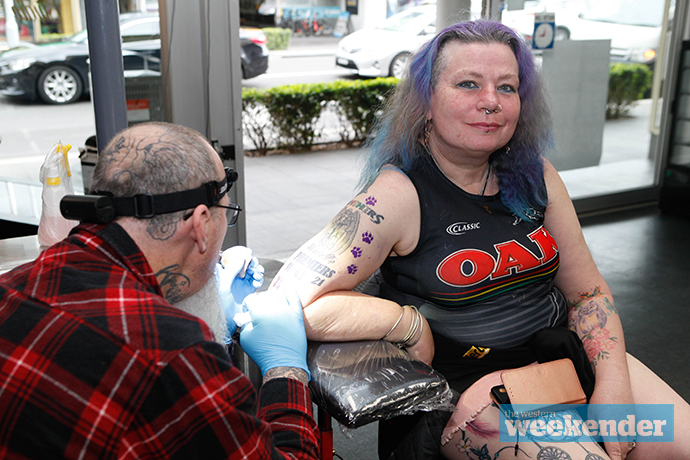 "The Panthers mean everything to me. It's the players, the support, the family, the new friends that you make along the Panther family way."
Her tattoo, which she designed herself and got done after last year's Grand Final, is one of the most original that shop owner Nick Peet has done – but not his weirdest request.
"Everyone's gone a bit crazy with it this year, which is good, considering COVID last year wrecked everything," he said.
"We do a lot of Panthers the word, a picture of the panther, claws ripping. I had one guy come in who wanted Nathan Cleary's chin, but I said no!"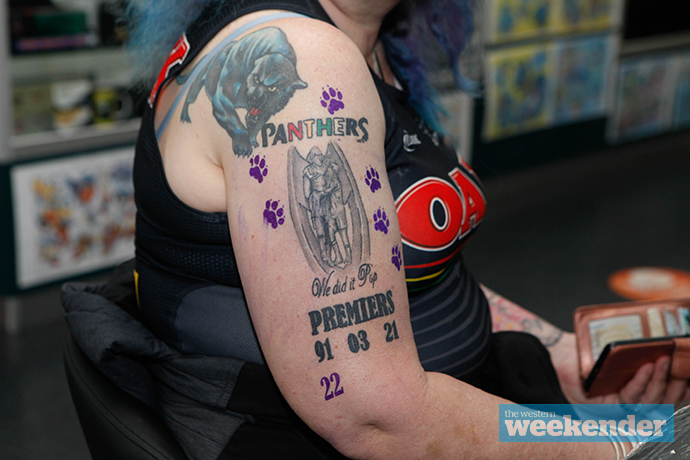 Mrs Waters assures that she's got room for many more Grand Final wins to come, and isn't wasting any time.
"I'm looking forward to next year's now. I'll book it in today!" she said.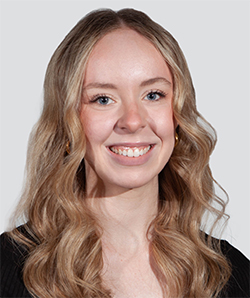 Cassidy Pearce is a news and entertainment journalist with The Western Weekender. A graduate of the University of Technology Sydney, she has previously worked with Good Morning Macarthur and joined the Weekender in 2022.