Rail workers will turn off Opal machines from 3pm until 7pm each weekday from Thursday, in a major development in the ongoing stoush between the rail union and the State Government.
The union's move essentially provides commuters with free travel indefinitely during the afternoon peak.
Rail, Tram and Bus Union (RTBU) NSW Secretary, Alex Claassens, said the action is designed to cause a headache for the government and management, while providing a benefit for commuters who have been forced to endure the NSW Government's disgraceful attacks on rail safety.
"Rail workers have been committed to providing commuters with free travel because frankly, they deserve it after everything the NSW Government has put them through. This protected industrial puts the pressure where is should be – on the NSW Government," Mr Claassens said.
"If the NSW Government is insistent commuters shouldn't be given free travel, then the Premier and his Ministers should simply sit down and finally reach an agreement with rail workers.
"Everybody is fed up with the ongoing rail dispute, but we've no choice but to continue to do whatever it takes for as long as it takes to force the NSW Government to provide safe trains for commuters and fair wages and conditions for workers."
Premier Dominic Perrottet is under increasing pressure to resolve the ongoing transport crisis, which threatens to bleed into next year's State Election campaign.
Labor Leader Chris Minns today refused to criticise the union's actions.
"Look at this point, I'm not in the business of condemning either side in relation to this. I just want an agreement," he said.
"And I do have to say, we have been in a position where we don't want industrial action affecting the millions of people in NSW getting to and from work. So to the extent that this action doesn't extend to regular commuters and the people of this state I think that's a good thing. And we'd love an outcome here."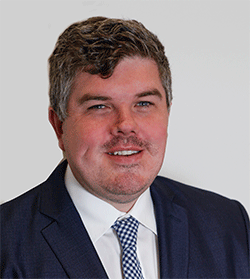 Troy Dodds is the Weekender's Managing Editor and Breaking News Reporter. He has more than 20 years experience as a journalist, working with some of Australia's leading media organisations. In 2023, he was named Editor of the Year at the Mumbrella Publish Awards.