With more and more people choosing the path to more ethical eating, pubs, cafes and restaurants around Penrith have been quick to meet demand. But, for the few who have been offering vegan options from the beginning, World Vegan Day is just like any other.
For The Natural Choice Café's Steven Black, including vegan options on the menu came as a simple progression.
"We started with doing desserts and cakes at first, we did raw desserts, and we noticed there were a lot of vegans around Penrith, so we started to add a couple of dishes, and before we knew it, we had half a dozen," he said.
Now, their vegan food is some of the most highly regarded in Penrith, with customers gushing over the big breakfast, lentil burger, vegan pancakes and vegan French toast that bring together vegans and omnivores alike.
"It was always my thing that people wanted to separate vegans and everybody else, and I thought it would be good if they could all come and enjoy together," he said.
"It's about people being able to make their own choice – that's kind of how I came up with the name as well, The Natural Choice Café."
This hasn't gone without recognition, as quality vegan options remain scarce, especially in western Sydney.
"It's been good, we've gotten lots of positive feedback," he said.
"A lot of people will come in and say that they asked for the vegan option at some place and all they got was a lettuce salad. There's not much option for a lot of people, so it's nice that they can come and have a choice.
"We actually do for some of our dishes, like the sliders, it's exactly the same, but one is pork, and the other we use a jackfruit."
Much the same has been felt by Sharon Davidson, owner of Naked Flame Pizzeria, who's menu largely consists of vegan-friendly options.
"We have a large vegan community – 50/50 to be honest," she said.
"We also have a large community of committed followers who love our pizzas, so we do it to commit to our customers, to the best of our ability.
So if it's within our power we will accommodate in any way we can."
Ahead of World Vegan Day on November 1, Mr Black is excited to see more and more businesses taking the leap of inclusivity.
"I think it's a lot better than it used to be. People are starting to realise that they need to be a little more diverse, and you need to include everybody," he said.
"It's not a hard thing to do, it's just a matter of finding the right places to buy things."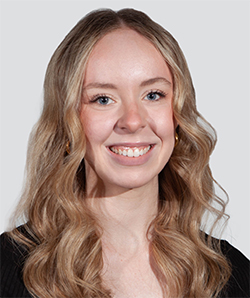 Cassidy Pearce is a news and entertainment journalist with The Western Weekender. A graduate of the University of Technology Sydney, she has previously worked with Good Morning Macarthur and joined the Weekender in 2022.