Penrith RSL Club could go through another era of transformation with plans for multi-million dollar alterations in the pipeline.
The club has lodged a Development Application (DA) to Penrith City Council for work worth close to $30 million.
Located at the corner of Lethbridge and Castlereagh Street with street frontage on Tindale Street, Penrith RSL has operated on the site since the early 1960s and has undergone significant redevelopment since.
Currently, the 13,525 square metres subject site accommodates a large two–three storey building as well as at-grade and a decked car parking structure.
The Statement of Environmental Effects (SEE) said the proposal seeks Council approval to demolish parts of the external site at ground level including the car park at the western side of Tindale Street, the roundabout in the entry driveway, the walkway between the decked car park and club, along with car parks at the eastern edge of the decked car park near Lethbridge Street.
Sections inside the building will also be removed including some tenancy space, an office and a gaming area and bar.
If approved, the SEE said there will be new additions throughout the space to improve the overall establishment.
"The development seeks to infill an existing underdeveloped section of the Tindale St frontage, with a two-storey built element that will form a western extension of the club building," it said.
"That new building space provides a distinguishable streetscape element but maintains the scale, bulk and height of the existing club building. This space will provide new function room facilities for the club.
"The new function space also allows for a reconfiguration of the bar, lounge, dining and games room within the existing building as well as improving the foyer and entry areas together with creating new retail spaces at the ground floor frontage to Tindale Street."
According to the DA document the proposed works will involve the removal of a total of 45 car parking spaces from various locations.
Off-street parking for the club will be provided for a total of 467 parking spaces in the existing under croft and multi-level parking structure which is to remain unchanged.
Traffic surveys confirmed that substantial spare car parking capacity is readily available on the subject site at all times.
The document said that the expansion would deliver positive outcomes by improving an important community facility and activating Tindale Street through increased retail and pedestrian activity.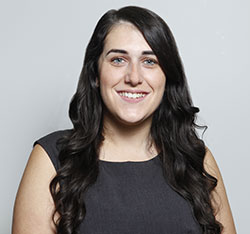 A graduate of Western Sydney University, Emily covers Local, State and Federal politics for the Weekender, as well as crime and general news.