Costing a whopping $2.5 million, Mike Walsh's Hayden Twin Cinemas opened on the corner of Lawson and Henry Streets in Penrith on Friday, December 18, 1981.
The Hayden Twin, which enjoyed an incredibly rich history in the Penrith area for nearly 20 years, entertained thousands upon thousands of movie-goers with the latest flicks direct from Hollywood and around the world.
Whether it be 1993's 'Jurassic Park', 1990's 'Home Alone' or 1984's 'Indiana Jones and the Temple of Doom', Hayden certainly had it all.
However, the history of Hayden goes far deeper than the regular patron would've ever imagined. For example, did you know Mike Walsh, who was a Gold Logie winning television personality at the time, wanted to build the complex at the current Tattersalls Hotel site in High and Station Streets?
The plan revolved around the redevelopment of the Tattersalls Hotel, which was also a business in Penrith decades ago, and was to include a two-floor tavern, ground floor arcade and twin cinema. It was estimated to cost $5 million to develop.
The twin theatre complex was set to open for business in November 1980 (presumably in time for the release of Robert De Niro's hit 'Raging Bull') however in July of that year Walsh surprisingly pulled the pin on the multi-million dollar project.
It was reported at the time that Walsh was "not prepared to accept the terms of documentation and economical requirements of the developers (Allen Holdings Pty Ltd)".
However, the decision to scrap the plan made Walsh more determined than ever to provide first-class movie entertainment in Penrith and another site was sought.
That site ended up being the corner of Lawson and Henry Streets and, on November 4, 1980, Walsh announced it would construct a $2.5 million entertainment complex comprising of two "ultra-modern" cinemas with 1200 seats.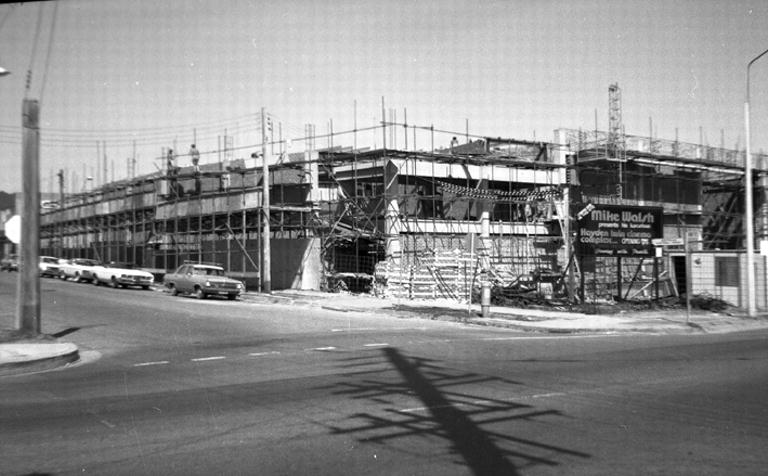 When Mike Walsh's Hayden Twin Cinemas opened its doors on December 18, 1981, it was dubbed "Australia's largest twin theatre with the latest equipment". It had a fully licensed bar, air conditioning, a Dolby sound system as well as the latest films.
However Hayden's official gala charity opening, which saw more than 1000 people attend, wasn't until February 20, 1982. Guests that day included NSW Premier Neville Wran, Julie Anthony, Graeme Blundell, Geoff Harvey, Ruth Cracknell, Brian Bury, and Jeannie and Barry Little.
Lawson Street was closed to traffic for the opening as festivities, such as performances by the Nepean Valley Brass Band and Penrith Pantherettes, took over the street.
"The west and Penrith, in particular, has three main centres of entertainment – the Q Theatre, the Lewers Regional Art Gallery and now the Hayden Twin Cinemas," Mr Wran said.
In the first few months of operation, the Hayden Twin screened over 30 different films including 'Mad Max 2', 'Raiders of the Lost Ark', 'Chariots of Fire' and James Bond's 'For Your Eyes Only'.
As it happened, Hayden did still end up on High Street close to the location of his original plan – opening a sister complex along High Street. That cinema would, many years later, become the location of a number of nightclubs including Bloc and Phriction.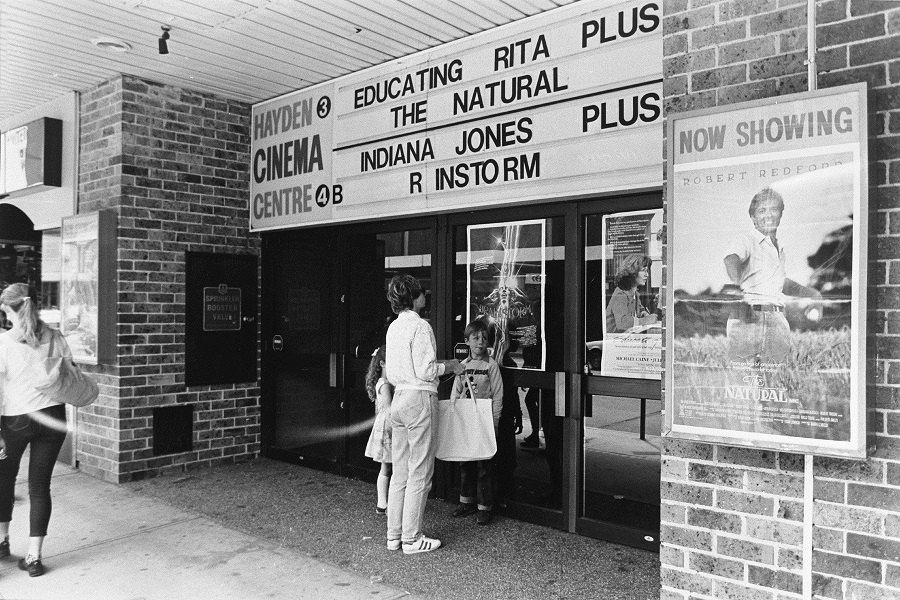 Additional cinemas were also built at the Lawson Street site, where five cinemas were ultimately in operation.
In June 1996, Hayden Theatres endured some off-screen drama after it proposed plans to extend and expand the cinema to a 10-screen complex.
It was reported at the time that Hayden's original DA for an extension to its Lawson Street cinemas was lodged two years prior to Penrith Council but never progressed beyond negotiations.
However, after Lend Lease lodged its own DA for a 10-screen cinema complex for Penrith Plaza, which Council agreed to, Hayden weren't happy and took the matter to the Land and Environment Court, to which Lend Lease re-submitted its DA.
Hayden company secretary Richard Hewitt told a local newspaper at the time that the extension would double the theatre's 1100 seat capacity – giving it 400 more seats than the Plaza proposal.
In the end, Hoyts bought Hayden Theatres in 1998, selling the complex in 2000.
Today the site is home to Barratt & Smith.