A festive atmosphere will be taking over this weekend, as Diwali celebrations kick off around Penrith.
One of the most popular festivals of Hinduism, Diwali is a festival of lights, celebrating good triumphing over evil. This year, it will be held on Monday, October 24.
For Divya Kapoor, Diwali means reconnecting with loved ones, particularly after the last few years of lockdowns and restrictions.
"For me, it's a time to see the family to celebrate, and celebrate the blessings we have," she said.
"It's a three-to-five-day festival for us, so we try to buy new clothes, clean our homes. Everyone is excited to have gifts not only for yourself but for the little kids and your friends."
Part of the festivities involves purchasing goods such as decorative handmade items for your home, wax and clay diyas, and sparkles – all of which can be purchased at Ms Kapoor's store, Rice To Spice Supermarket.
"We made sure people know that we have all these things available in Penrith, so they don't have to travel all around to the different suburbs," she said.
"We've had lots of people coming to us recently!"
But, for those not celebrating at home, Jordan Springs Boys Group is holding a Diwali Party second to none.
"A lot of other councils will do Diwali functions, with a lot of people who come together, they meet each other, they do food stalls and so many other different stalls, and we're doing the same thing," Nitin Jain said.
"We're trying our best, starting with a small one."
Their first event was held in 2019, which saw up to 100 families attend to celebrate with music, performances, dancing, and incredible food.
Now, this year is marking it's triumphant return, this time at Jordan Springs Community Centre.
According to Mr Jain, events like these are imperative in connecting members of the community, particularly at such an important time of year.
"It's about enjoying a good time with friends," he said.
"Most of these people don't have their families here. At this time, when we're back home, we're surrounded by a lot of family members, but here, without them, you don't want people to feel isolated, especially on Diwali. In that case, it's good to spend that time with your friends, and enjoy that time together."
Jordan Springs Boys Groups' Diwali Party will be on at Jordan Springs Community Centre on Saturday, October 29 at 5pm. For more information, visit bit.ly/3ESk3eY.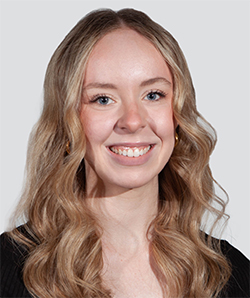 Cassidy Pearce is a news and entertainment journalist with The Western Weekender. A graduate of the University of Technology Sydney, she has previously worked with Good Morning Macarthur and joined the Weekender in 2022.