Late last month, a South Penrith family had their world turned upside down when a shock fire left them with nothing but the clothes on their backs. Now, they're seeking support from the community to help them get back on their feet.
Mother of two, Alexandra Bruton, recalls the moment it all happened.
"[My puppy] Nora was on my mother-in-law's bedside table on the floor, and my mother-in-law was sitting on her couch, telling Nora to come to her," she said.
"She looked over to her bedside table, and she realised there was smoke and, the next minute, flames".
Having only recently moved into the home, with the intention of building a granny flat out the back for her mother-in-law, the fire saw up to $100,000 in renovations go down the drain.
Though the family made it out safely, the fire also resulted in the passing of two of her dogs, Nora and Iris.
"They're my children, they're my daughters," she said.
"I hadn't had time to bond completely with Nora, but Iris was my little girl. She was the sweetest thing you could ever meet, and she'll always be our little baby girl. It's like losing one of your own, it really is."
Upon exiting their home, Ms Bruton said she was met with compassion from the community.
"I can't thank everybody enough for what they've done for us. One of the neighbours that we've never met gave the shoes off her own feet to my mother-in-law," she said.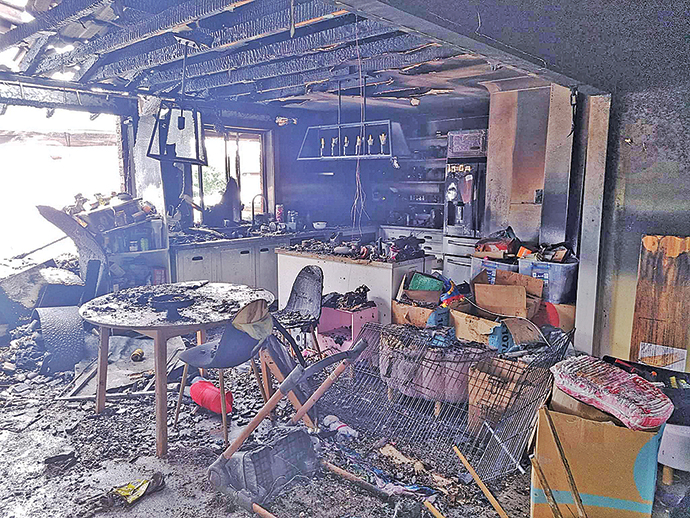 "We felt so alone while we were screaming for help, until everybody came out. It felt like we weren't alone anymore."
Unfortunately, that hasn't been enough to get them back on track, with family friend Emma Dorling starting a GoFundMe for their cause.
"As soon as she saw it, she wanted to do that, and she wanted to send things to us as well," she said.
"She's an amazing person, she really is."
Currently living with her sister, Ms Bruton said that they plan to use any money raised to finish off the granny flat, which was untouched by the fire, so the family can move in there.
"My builder said that if we can try to find a way to get some money together, we can build the rest of the granny flat, so we have some place to live, instead of being put in two little tiny rooms that my amazing sister has given up for us to get us in," she said.
Ms Bruton said that whatever money they have left, they plan to give to someone else who has been in the same boat, hoping that it will help them in the same way it has helped her and her family.
To donate, visit bit.ly/3M4NkVl.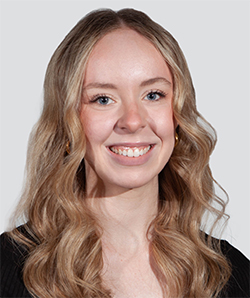 Cassidy Pearce is a news and entertainment journalist with The Western Weekender. A graduate of the University of Technology Sydney, she has previously worked with Good Morning Macarthur and joined the Weekender in 2022.