For the 854,300 carers around the state, looking after a loved one with a disability or condition can be a 24 hour-a-day job with emotional, physical, and financial impacts.
As a part of National Carers Week (October 16-22), Nepean Area Disabilities Organisation (NADO) is hosting the Friends of NADO Caring for Carers event on Thursday, October 20.
St Clair mother Chloe Taulahi takes care of her two teenage children along with being the full-time carer for her 10-year-old son Tomasi.
"Tomasi has a rare disorder called Angelman Syndrome which includes global developmental delay. He is non-verbal, it effects movement and balance, causes seizures and sleep issues," Ms Taulahi said.
"It affects him intellectually and brings on a lot of behaviours because we often don't know what he wants which can be challenging but he is very clever and always smiling."
Finding a balance between providing care and taking care of themselves as well is something all carers need to achieve.
"I just got the NDIS to give us some support through NADO two mornings a week and I am always trying to find activities Tomasi can take part in because he doesn't do well at home," she said.
"It is hard work but my number one priority for my kids is that they are happy and well taken cared for, so I just always have to be strong."
Running from 12pm to 2pm at St Marys Rugby Leagues Club, attendees including Ms Taulahi will be served a two-course lunch and be entertained by magician and illusionist Brendan Mon Tanner.
NADO CEO Denise Heath said carers deserve to be recognised for their dedication.
"At NADO we provide services that support people with disabilities, and in doing this we are also part of a circle of support that extends to the health and wellbeing of their family," Ms Heath said.
"In our relationships with carers we see their efforts, rewards and challenges. Celebrating Carers Week is important because it brings awareness to the community and acknowledgement of those that provide the backbone of support to a loved one."
The event is open to all carers and is an over 18s event. Book tickets for $10 before Friday, October 14 at www.nado.org.au/getinvolved/caring-for-carers/ or by calling 130 0738 229.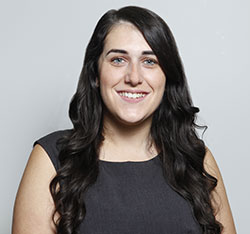 A graduate of Western Sydney University, Emily covers Local, State and Federal politics for the Weekender, as well as crime and general news.