According to Catherine Alcorn, going into the entertainment industry was a natural evolution, having grown up harmonising to the vacuum cleaner, and reciting the script to 'The Wizard of Oz' before age three.
She honed her performance skills through school, before attending Charles Sturt University in Wagga Wagga.
But, it was a few years later when Catherine recalls her life changing forever, as the persona she's become most known for was brought to life.
"A group of my girlfriends who I used to sing with in Wagga were up in Sydney, and they'd created an act called The Fabulous Chandeliers, and they had a gig one night at a venue called Slide Lounge on Oxford Street. Peter Cox, who was a producer, had put together The Chandeliers," she said.
"I got invited to the show, so I went to the show, and I just remember stepping into this most magical world on Oxford Street. I fell completely in love with it.
"Coxy was there that night, and after the show, I raced up to him and said, 'This is what I need, I need to launch myself into the Australian market, especially in Sydney. I need to get an agent. This is really what I want to be doing, I want to get back into live performing'. He said, 'Well, who do you want to do?' and I just immediately said Bette Midler."
For Catherine, channelling Bette Midler was a no brainer, having been struck by how vivacious and colourful she was as a performer from a young age.
She's now been performing and touring the world as Bette Midler for 10 years, with a number of shows, and various accolades, such as the Best Cabaret Production in the 2018 Broadway World Awards, under her belt.
Now, after three years in the works, she's bringing her show 'The Divine Miss Bette' to the Sydney Coliseum Theatre, in the biggest production she's done to date.
"This is the biggest venue I'll have ever played in Australia, and I can't wait to do it," she said.
"This show will be different to every season that we've ever presented before. There will be new material, there will be new jokes, there will be new choreography, there will be new direction, so it's incredibly thrilling."
As for what audiences can expect from the performance, Catherine guarantees a hilarious night out that will have everyone leaving feeling uplifted.
"I'm going to make you laugh and I'm going to make you think and I'm going to make you feel," she said.
"It's going to be full of rock and roll, full of stand-up comedy. There will be lots of material from her '70s shows, and then of course we do all of her most incredible hits."
'The Divine Miss Bette' will be on at the Sydney Coliseum Theatre on Friday, November 25 and Saturday, November 26 at 8pm. Tickets start at $69.90. Visit sydneycoliseum.com.au.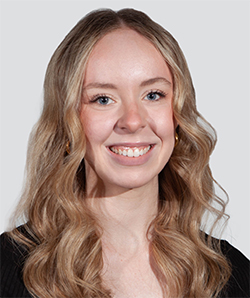 Cassidy Pearce is a news and entertainment journalist with The Western Weekender. A graduate of the University of Technology Sydney, she has previously worked with Good Morning Macarthur and joined the Weekender in 2022.