The final piece of the puzzle for one of Penrith's newest residential areas is almost in place with the plans for Thornton Central currently being assessed by Penrith City Council.
Two Development Applications (DA) of over $201 million have been lodged by St Hilliers and First Point Property for the construction of four mixed-use residential and retail towers.
The first DA encompasses what is known as Tower A and Tower B, and the second DA incorporates Tower C and Tower D.
Located at 184 Lord Sheffield Circuit, Penrith, the proposal seeks to provide a total of 553 apartments and 6,000 square metres of commercial space.
The first DA incorporates a residential building known as Tower A with a maximum of 27 storeys with 241 residential apartments.
The Statement of Environmental Effects (SEE) states that Tower B is only allowed to have a maximum of nine levels and will contain a total of 75 apartments.
A five-storey podium will be included at the bottom of the buildings that will have retail tenancies, a supermarket, residential and commercial lobby entries and a loading dock.
A childcare centre and medical facility will be located on the first level with 333 residential car spaces, 35 commercial car parks and two car wash bays.
The basement will have 85 commercial car spaces, a click-and-collect area, waste areas and a retail lobby entry.
The concurrent DA will have a similar one-storey basement with 95 residential car spaces, two car wash bays and other back of house areas.
The five-storey podium will have retail spaces including the childcare and medical facility, loading dock and 161 car spaces for residents and 22 commercial car parking spaces.
Tower C will be 14 storeys high with 74 residential apartments and the building known as Tower D will have 26 levels with 163 units.
With a mix of apartment types on offer, landscaping, and unique design the SEE said the project will deliver a range of social and economic benefits if approved by Council in the near future.
"The proposed development will achieve a range of unit typologies and sizes which will improve the supply of housing for residents and families," it said.
"Future residents of the development will benefit from excellent amenity with ready access to public transport, local services and facilities, and employment opportunities."
The document says that the proposal is accompanied by a Community Infrastructure Offer in form of a monetary contribution to Council towards Penrith City Park and Allen Place Laneway, which was granted development consent by the Sydney Western City Planning Panel.
Any person may make a submission about the DA in writing to Council during the current exhibition period, which is open now until Monday, October 10.
It must include the reference number DA22/0213 or DA22/0214.
For any queries relating to the proposal, contact Sandra Fagan on 4732 7992.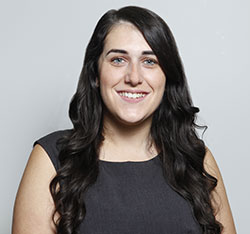 A graduate of Western Sydney University, Emily covers Local, State and Federal politics for the Weekender, as well as crime and general news.