More than 6,000 fans braved wet and cold conditions to watch the Panthers be put through their paces at an open training session this morning.
Thankfully the rain stayed away for the majority of the session after a wet morning in the golden west.
The popularity of the Panthers was certainly in no doubt as the city came out to celebrate the team making a third straight NRL Grand Final.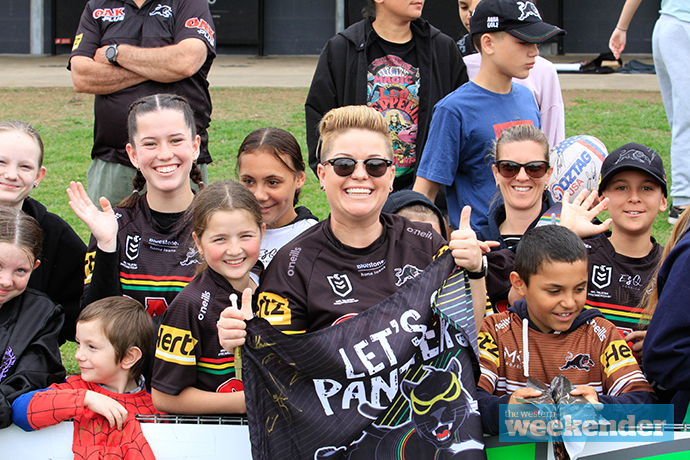 Watching the players train with parochial fans cheering on in the background was Panthers Chairman Peter Graham, who said there was a tremendous buzz right throughout the club.
"I think there are three groups of people that brought us together today and you'd have to start with the players," he said.
"We've got such a wonderful history here – right from 1967 – of players who show up every week – good times, bad times – but they turn up. These boys are really a product of that.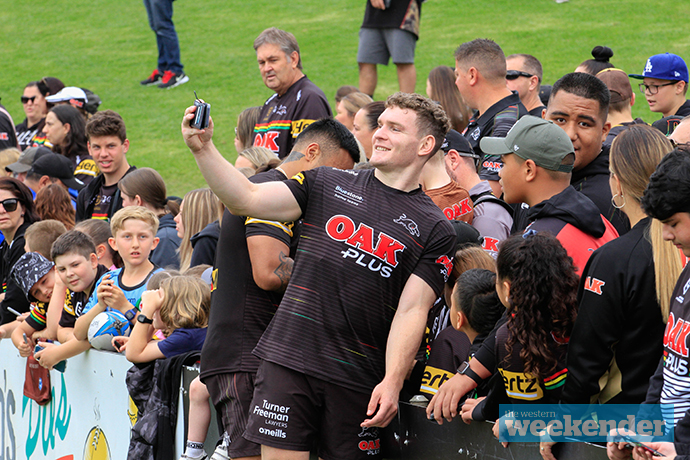 "You've got this wonderful team and the team behind the team – Matt Cameron and his wonderful staff over at the Academy. And also, all of our coaching staff, physio staff and all of those people. They've all added to this.
"And finally it's what we see here today… the fans. The fans have been loyal to this club right from the start and today is a pay off for them, another Grand Final opportunity on Sunday – it's just fantastic."
Graham is also aware of how much it means to the fans to be able to celebrate this week given COVID-19 lockdowns in Sydney prevented such festivities last year.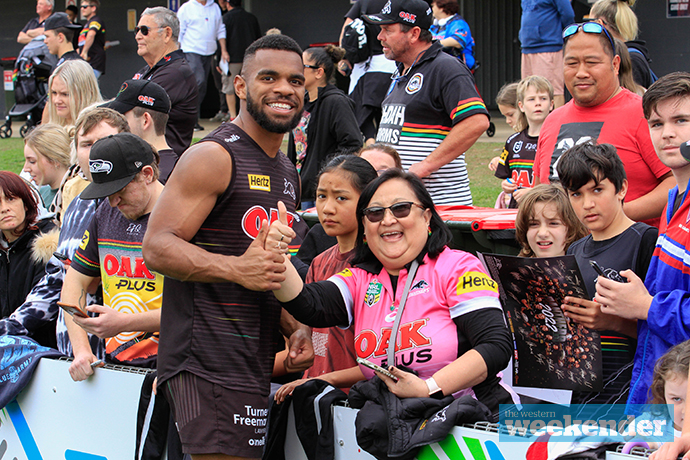 "We weren't able to do it last year until way after the Premiership, which means that everyone is enjoying it so much more this year," he said.
"Everyone involved – the boys, the staff, the fans – they deserve this, they deserve to have this opportunity."
Grand Final Week was officially launched on Monday evening on the shores of Sydney Harbour with representatives of the men's and women's Grand Finals, as well as fans.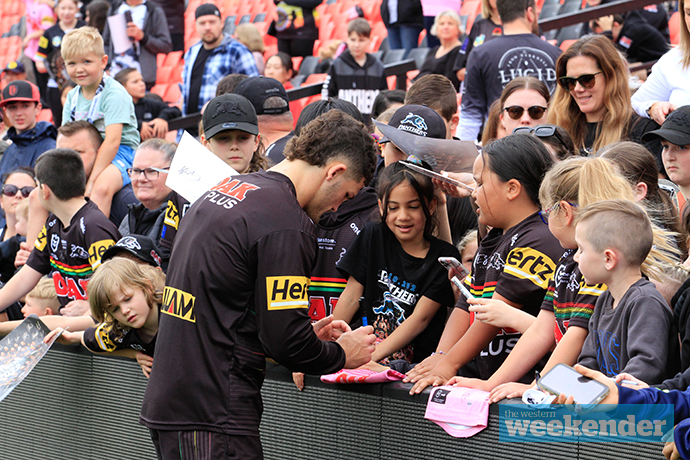 It kicked off a huge week of formalities, with Grand Final back in full swing for the first time since 2019 after two COVID impacted lead-ups in recent years.
Nathan Cleary was by far the most popular player at today's training session.
Club officials eventually had to convince him to leave the field after he signed a plethora of autographs and smiled for photographs with fans. He also gave his jersey away to a young supporter in the crowd.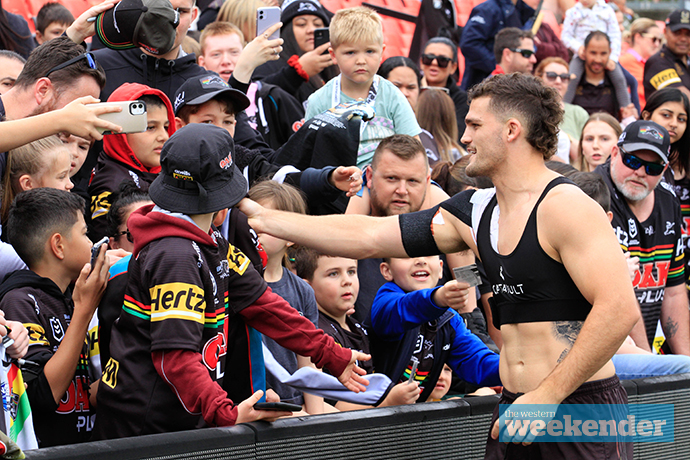 After the training session, players immediately headed back to the Panthers Rugby League Academy where they conducted a range of media interviews.
The players will make their next public appearance on Thursday at the NRL's Fan Fest in the city.