This November will see the much anticipated return of the Luke Priddis Foundation's annual golf day, aiming to raise funds and awareness for their initiatives for children with autism spectrum disorders.
With the event cancelled in 2021, organisers were excited to see everyone back at Twin Creeks to celebrate the event's return this year.
But, General Manager Brittany Talab explained that the team has had their work cut out for them.
"It was cancelled in March for the weather, and then in April for the weather, and then we decided we'd give it a little bit of a break before we tried it again now, in November," she said.
"After being cancelled multiple times this year, we are really crossing our fingers that we actually get to see the greens this time!"
With the new date of Friday, November 11 set, Ms Talab is eager to get the ball rolling, with the promise of a good time ahead.
"It's a day on the greens, so there's going to be 18 holes of golf, but then we try to add a little bit of fun to each hole," she said.
"There will be holes where there will be some competitions or opportunities to do things just a little bit differently to make it not just your average day on the golf course."
Activities include the longest drive, closest to the pin and eagles nest. The game will then be followed by a lunch, complete with prizes and a live auction.
With the event still over a month away, Ms Talab assures that there are still plenty of ways to get involved.
"We're still looking for sponsors, so if anyone wants to be a gold or platinum sponsor, we are very open to that," she said.
"If you'd like to register a team of four, it is $640 for a team, and with that you get breakfast, 18 holes of golf, lunch, and the party afterwards."
The Luke Priddis Foundation has seen immense support from the community for a number of years now, and hope to see the same reflected in November.
"With a number of cancelled events in the last few years, as a non-profit we rely heavily on the donations from this generous community, so it's important that they come and support us just to regain some of that momentum," she said.
"In the past, the Luke Priddis Foundation has been really dedicated to serving the needs of our clients and families of kids with autism, and we want to continue to expand our outreach, and that's done through the donations of the community."
For more information about the event, head to lukepriddisfoundation.com.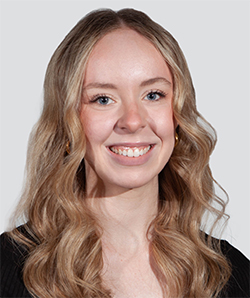 Cassidy Pearce is a news and entertainment journalist with The Western Weekender. A graduate of the University of Technology Sydney, she has previously worked with Good Morning Macarthur and joined the Weekender in 2022.